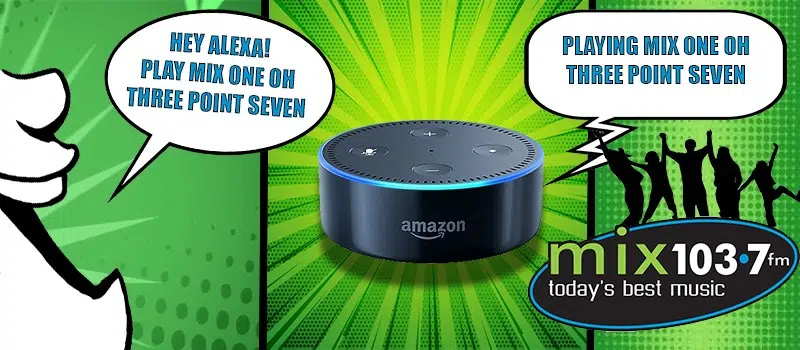 Download the Mix 103.7 Skill on your Alexa Skills page today!
You'll get instant access to your favourite music in the comfort of your home, just by saying "Hey Alexa, play Mix one oh three point seven"!
Listen live OR check out our podcasts for special content that can't be heard on-air!
Listen to Mix 103.7 on your Google Home today!