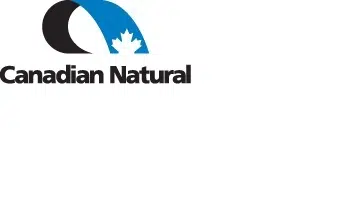 A new oilsands project south of Fort McMurray is expected to be starting production next year.
Canadian Natural Resources Limited released their 2019 budget on Wednesday which included an update on their Kirby North Steam Assisted Gravity Drainage project.
They're expecting to start production sometime near the end of 2019.
CNRL notes production will increase throughout 2020, reaching their capacity of 40,000 barrels per day by the first half of 2021.
Meanwhile, the oil company is cutting $1 billion from their budget due to 'the lack of market access and a dysfunctional pipeline nomination process.'
Their base capital program is set at $3.7 billion – $3.1 billion to keep production flat and $600 million towards long-term growth projects.
CNRL says if the price differential and market access improve they will add another $700 million towards the capital program.