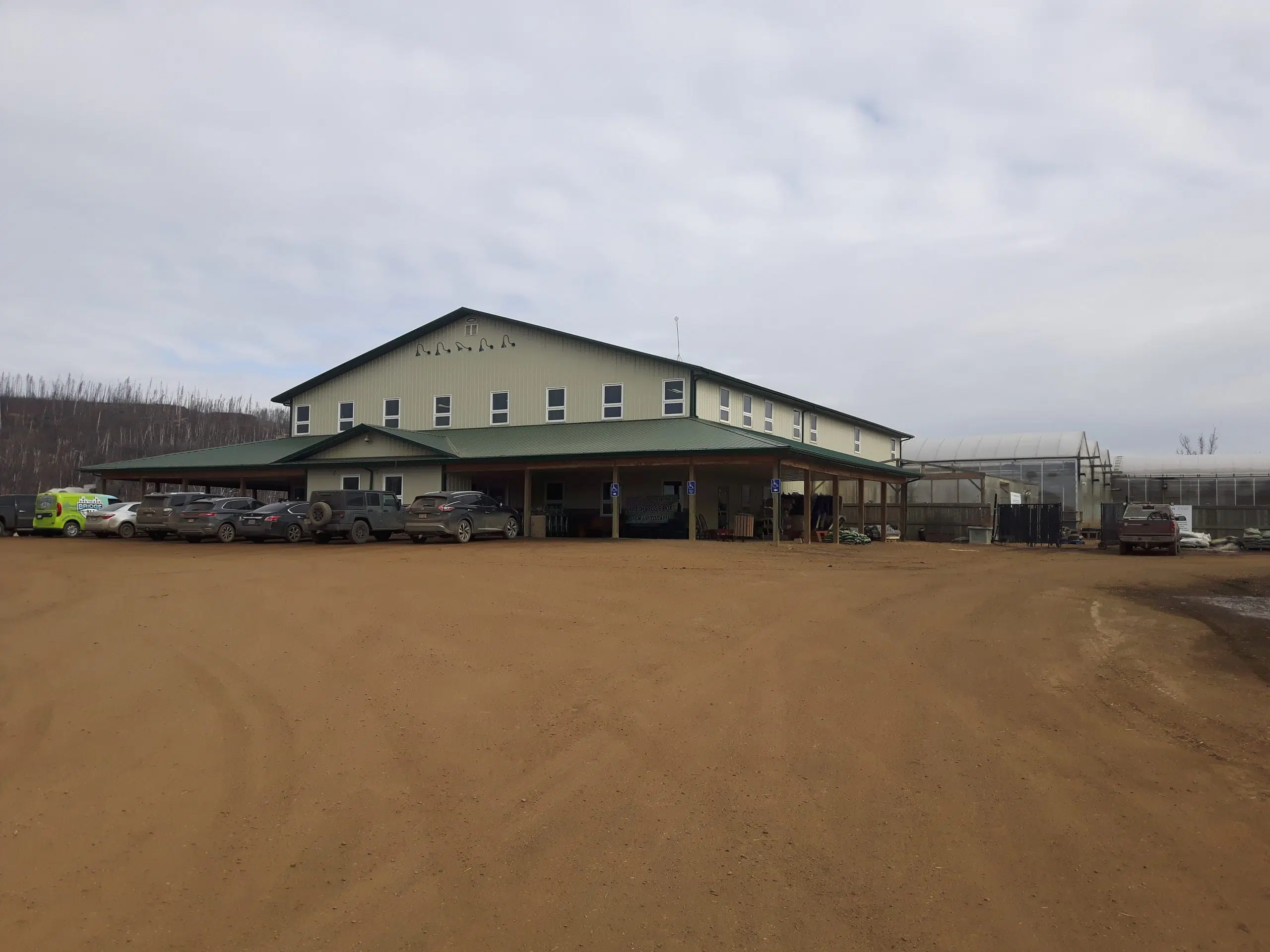 You'll only have a couple more weeks to enjoy some activities at Dunvegan Gardens.
The facility will be closing its retail store in Draper on December 23.
This stems from Wood Buffalo council's decision to vote against their application to change their boundary in Draper back in May.
VP of Operations Brad Friesen tells Mix News this adds to what he's calling the most disappointing year of his life.
"The fact that we could have 15,000 signatures from community members wanting us to stay as is where we were, for mayor and council to blatantly have no regard for that, to me is the most appalling thing that I've ever seen."
Dunvegan was told they had to close their retail store after council's decision. They were allowed to keep open their recreation centre and market garden, however, Friesen says they might not re-open after the winter.
"If we're moving forward in Fort McMurray then we'll open them in March, but the key is across the fence and the building is one big atrocity of a building that's empty."
Activities such as the Easter egg hunt, corn maze, pumpkin patch, and Christmas events will no longer happen at their grounds.
Over the next couple of weeks, Dunvegan will still host their Christmas Market each weekend leading up to the holidays and continues to welcome kids to meet Santa Claus on December 8 and 15 from 1 p.m. – 4 p.m.
"There's always opportunities for what we're doing somewhere else and there are communities that would love to have us, so to me, the sad part is what Fort McMurray is going to lose is going to be someone else's gain," added Friesen.
Friesen says they will continue their landscaping business in Fort McMurray and are hoping to open their new greenhouse in the spring of next year.