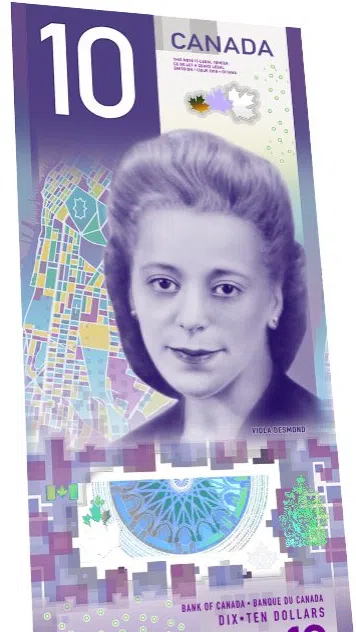 You might notice a new face on the Canadian $10 bill.
Starting today, Viola Desmond will be on the bill as a way to honour her fight for equal rights in Canada.
Back in November 1946, she was arrested at a movie theatre in New Glasgow, Nova Scotia after she sat in the lower level of the building which was a 'white only section.'
She thrown in jail and found guilty of defrauding the government of one penny.
This incident was a leading factor in the fight for equal rights across the country.
In 2010, Desmond was officially granted the 'Royal Prerogative of Mercy Free Pardon' by Hon. Dr Mayann E. Francis, the only black person to be Lieutenant Governor of Nova Scotia.
Francis, who visited Fort McMurray in February, told Mix News Desmond deserves to be mentioned in the same breath as Martin Luther King Jr. and Rosa Parks.
"Rosa Parks was in 1955, Viola Desmond was in 1946, so she's first. To me, they followed in her footsteps, Martin Luther King, of course, is one person we all know, talk about, influenced by his speeches and his love for equality – so she's way up there."
Desmond is now the first women in Canada to be featured on a Canadian bill.