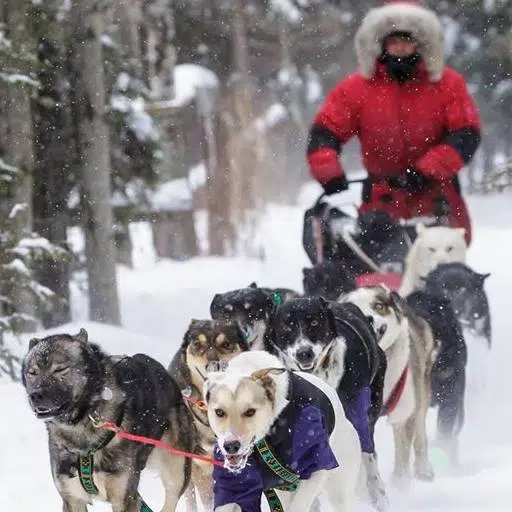 A group of mushers and their pups braved the elements this weekend to raise funds and awareness for homelessness.
Team Controlled Chaos, which includes Randy Mackenzie, Darren Haas, and Greg Mersereau, were camping out at MacDonald Island Park – all in support of the Centre of Hope.
Mackenzie tells Mix News while they did fall short of their $4,000 – they did manage to raise $2,000 – exceeding last year's total.
"So, a little bit better than last year. Not quite as good as we wanted to but we were very happy with what we did raise which was about half of the goal."
Mackenzie says while conditions were brisk – they were a little less harsh on the dogs, who got to camp inside a trailer – while the mushers were exposed to the outdoors.
Mackenzie says the initiative not only raises awareness but allows the dog sledders to engage with the community
"A lot of people were interested in finding out about dog sledding and how it works. They were also interested in all the initiatives and projects the Centre of Hope has going on. We were all very happy with that."
Mackenzie says they look forward to continuing the tradition next year – and raising even more awareness for homelessness in the RMWB.