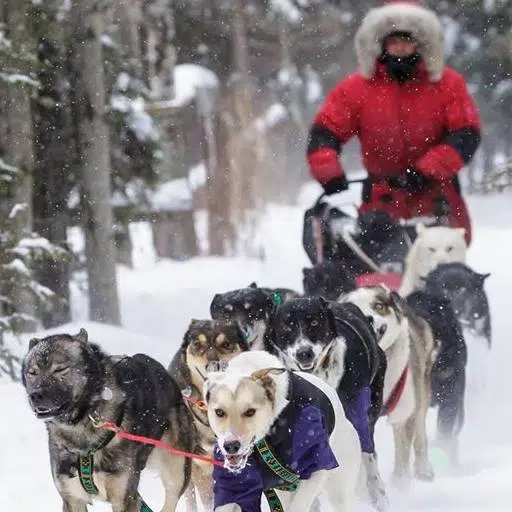 A group of men and their sled dogs are planning to sleep outside in the cold to raise funds and awareness for homelessness.
Team Controlled Chaos, which includes Randy Mackenzie, Darren Haas, and Greg Mersereau, will be camping out at MacDonald Island Park over the weekend to help the Centre of Hope.
They will be in the cold for 48-hours, getting underway on Friday at 1:00 p.m. and lasting until Sunday at 1:00 p.m.
Owner of Controlled Chaos Randy Mackenzie tells Mix News they thought this was a great way to help the non-profit and the people they support.
"It's a great organization and on a humanitarian level we would like to help the less fortunate of Fort McMurray."
The outdoor campaign will also be raising funds for rescued sled dogs.
This is the second year Controlled Chaos has braved the cold for charity. Last year, they raised $700 for the Centre of Hope and $400 for the rescue sled dogs.
Now, Mackenzie says they hope to raise $2,000 for each cause.
He adds after last year's event he quickly realized how important every dollar is for people.
"Last year I had the privilege to speak with some of the homeless about some of the struggles that they go through – some people don't like to use shelters and they prefer to try and brave the temperatures themselves."
A representative from the Centre of Hope will also be on hand to answer any questions people may have about the organization.