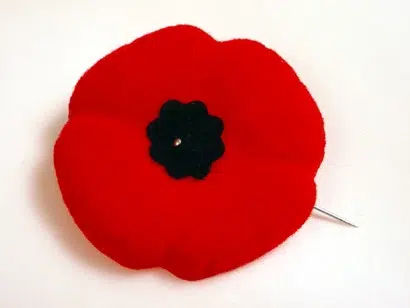 Sunday is Remembrance Day which means Albertans are getting a long weekend.
Peter Pond Mall will be open from 12:00 p.m. – 5:00 p.m on Monday.
Keyano College Sports & Wellness Centre will be open from 8:00 a.m. – 8:00 p.m.
The Suncor Community Leisure Centre at MacDonald Island Park will be operating on holiday hours on Monday. It will be open from 7:00 a.m. – 10: 00 p.m. All other holiday hours for the Park can be found here.
The Fort McMurray Boys and Girls Club will be closed on Monday – reopening on Tuesday.
Landmark Cinemas' new theatre will be open all weekend.
As for Transit Services, only routes 11 (Airport), 15 (Timberlea Express), 16 (Thickwood Express), 18 (Thickwood), and Route 99 (MacDonald Island) will be running. Bus times can be found on rmwb.ca/transit.
Regular service will resume on Tuesday.
Meanwhile, for those who intend on taking part in the Remembrance Day ceremony, it gets underway on Sunday at 9:30 a.m. at MacDonald Island Park. For those seeking something a little less crowded – another ceremony will take place at the Legion in Waterways starting at 10:40 a.m.