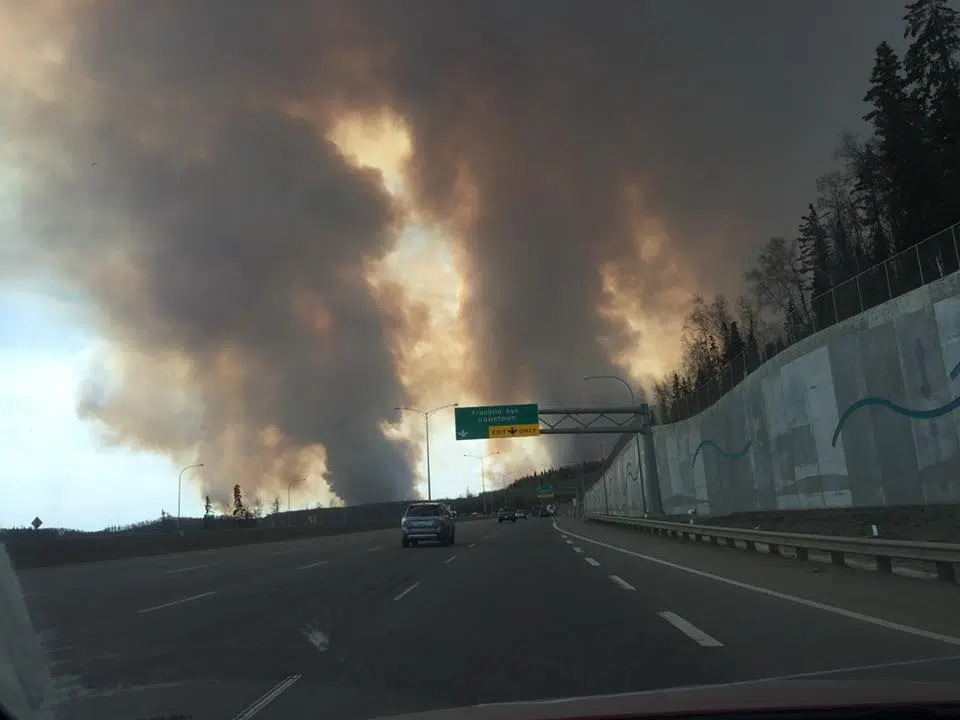 Many people who experienced the Horse River wildfire are dealing with mental health problems.
That's according to a new study done by Dr Vincent Agyapong, Edmonton Zone Clinical Section Chief for Community Mental Health, who experienced the blaze for himself.
The survey focused on six months after the disaster, getting 486 responses.
Agyapong tells Mix News nearly 15 per cent of respondents showed signs of depression.
"There was a study that was done for Alberta in 2009 which actually puts the risk for major depressive disorder at only 3.3 per cent – that's about close to a five times increase in the risk."
The rate was higher for women as over 17 per cent experienced symptoms while only 10.4 per cent of men did.
Post Traumatic Stress Disorder numbers were also on the rise.
The prevalence rate was at 12.8 per cent – around 15 per cent for women and just under 9 per cent for men.
"We recorded zero per cent had a history, so none of those who actually completed a questionnaire had ever been diagnosed with [PTSD] prior to the events of the wildfire," added Agyapong.
Meanwhile, the study discovered that people who were comforted by family and friends were less likely to experience any mental health problems.
Agyapong adds those who didn't get this support were 13 times more likely to start experiencing symptoms of depression and 10 times more likely to see signs of PTSD.
"Support from family and friends seems to be the one key thing that protects peoples mental health both in the short-term and in the long-term."
He hopes the study shows the importance of mental health supports for communities that suffer through a disaster.
They're are also plans to look at the effects for people 18 months after the wildfire.