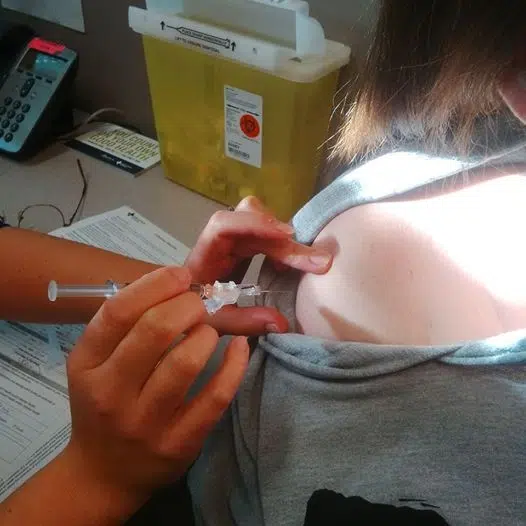 It's that time of year to get your flu shot.
Alberta Health Services begins their immunization program today with shots being provided to all Albertans sixth months or older – completely free of charge.
Many pharmacists and physician offices around the province will also be providing shots for Albertans ages five years and up.
Alberta's Minister of Health, Sarah Hoffman, says all Albertans need to get vaccinated for preventative measures.
"All of us have a role in reducing the spread of influenza," Hoffman said. "I encourage all Albertans to do their part and get immunized this season to help protect themselves, their families and communities from influenza."
According to AHS, immunization is the most effective means of prevention against strains of the influenza virus which circulate each season.
Because strains can change season by season, Albertan's cannot rely on immunizations from years passed.
AHS Acting Senior Medical Officer, Dr. Christopher Sikora says without getting vaccinated – you put everyone at risk and prevention is your only protection.
"Last season, influenza immunization cut Albertans' risk for influenza by just over 40 per cent," he said. "That's great but last year's immunization won't protect you this season. You need this season's immunization to be protected this season."
Last year, more than 3000 Albertans were hospitalized because of the flu, while 92 died.
10 of those deaths came in the North Zone which includes the RMWB.
For more information and to find out where to get your flu shot – head to ahs.ca/influenza.