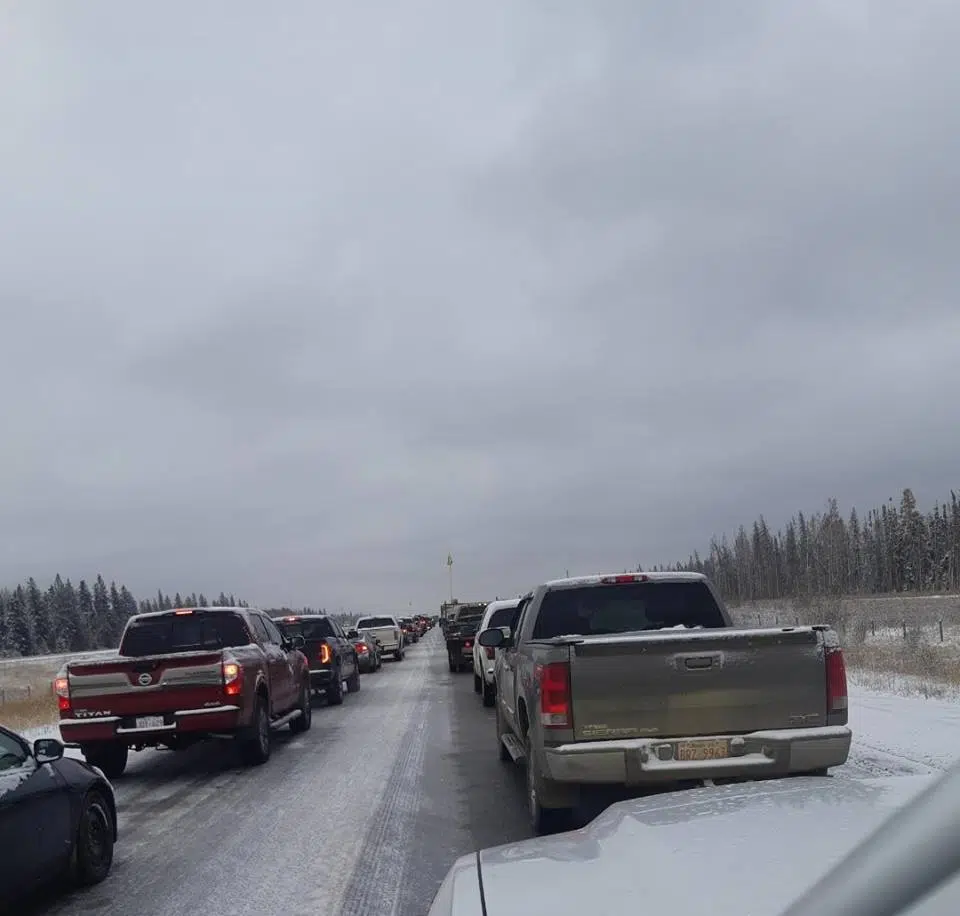 People staying in Wood Buffalo for the long weekend should expect and a cold and white few days.
That's according to Brian Proctor, Meteorologist with Environment Canada, who says the snowy weather that hit the region on Friday will most likely stick around until the middle of next week.
"It's setting up to be a little bit of a white Thanksgiving weekend," he said. "Not a wonderful weekend but it could be a lot worse."
Proctor says there's a chance we could get more snow on Saturday, around 2 – 4 cm. Conditions are expected to mellow out on Sunday and Monday, however, the temperature will remain around the freezing levels – keeping this snow for the time being.
He adds for people looking to escape this weather and visit family in different cities, you should be extra careful when driving.
"With these temperatures kind of floating near the freezing mark and the little bit of snow that we had and the possibility of snow again on Saturday, I think it's very prudent for people to take proper precaution on where they head out on the highways."
A minor warm spell is also expected to hit Fort McMurray during the middle of next week. Proctor notes the temperature should be around five degrees which is still quite low from previous years.