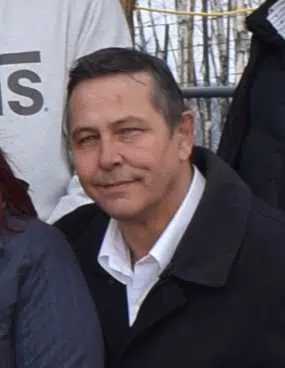 Métis people across Wood Buffalo are mourning the loss of a beloved elder.
Darrin Bourque passed away on Tuesday at the age of 57.
His brother Tom tells Mix News he will always remember his kind nature and positive outlook on life.
"Darrin was just a super person, he would give you the shirt off his back in one minute if you asked him – don't matter how bad things were, he always had a smile and a hug for you."
Known as a man who loved the outdoors – Bourque enjoyed working on his own trap line.
Educating was also important for him as he would visit schools across the RMWB teaching the ways of trapping to today's youth.
"He loved his hunting, he loved his fishing, he loved his Métis people," added Tom.
Bourque also served as Vice-President of the Willow Lake Métis.
President Stella Lavallee says she learned so much from working with him.
"It was a learning experience for me, I learned a lot from him – just to hear the passion when there were issues brought up, just the passion on how things weren't done properly."
She adds they lost a strong voice for Anzac and the Métis people.
Meanwhile, Alberta's Minister of Indigenous Affairs Richard Feehan also took to social media echoing the same message.
"He was a proud Métis leader with a golden sense of humour. I'm sure he will be sorely missed in his community of Willow Lake and the Métis Nation."
A funeral has been planned for October 9 at the Anzac Recreation Centre.