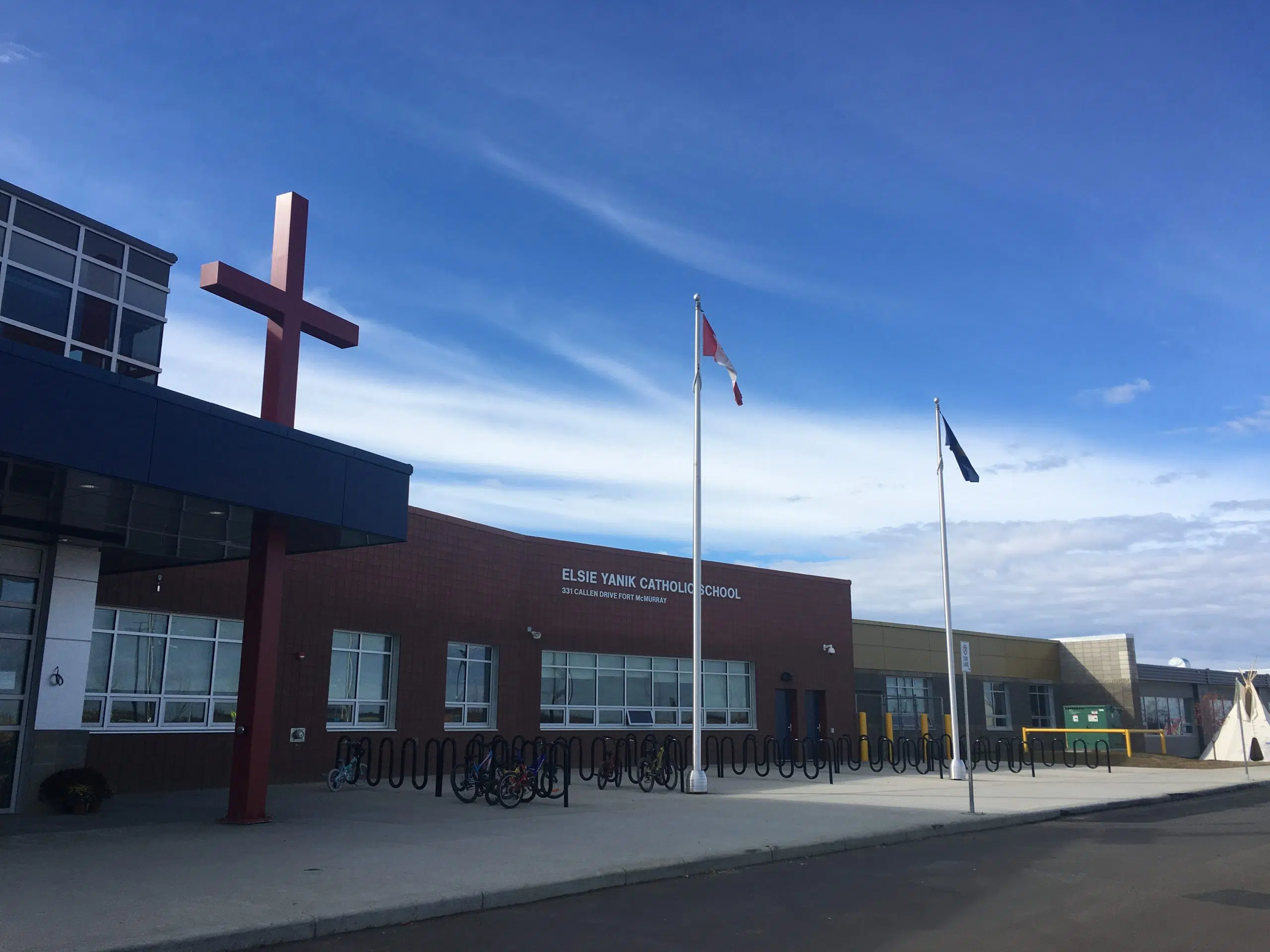 The student population is growing in Fort McMurray.
Numbers from the Public School District show a growth of 530 students year over year – with about 5,999 kids attending one of its 16 schools.
While the Catholic School District is seeing a 6 per cent increase – sitting at approximately 6,500 students.
"That tells us, number one, we still have families moving to the community. We also have many young families in our community having children and those children are now entering the school system, so we automatically have more children entering the system than leaving at the other end," said FMCSD superintendent George McGuigan.
The FMCSD says families returning to Abasand and Beacon Hill are also accounting for growth in those particular areas.
As for the FMPSD, superintendent Doug Nicholls says their roughly 10 per cent increase is the largest one-year growth in the district's history.
"We're trending towards 7,000 because of the numbers of students in the lower grades, specifically ECDP and early childhood programs through to grade 3."
At this point, neither district says they're concerned about overcrowding in its elementary schools. Last week, the FMCSD celebrated the opening of its newest elementary school, Elsie Yanik. The facility currently houses about 200 students and has room to grow to 600.
Same goes for Dave McNeilly elementary in Parsons Creek, which the FMPSD opened last year. Its student population has since doubled to 250, but can also house 600.
"Whether or not the listeners have kids in our schools, or the Catholic district schools, it really just speaks to the health of the community and that's what all of us want to see is the continued growth of our community," said Nicholls.
Keyano College Numbers On The Rise
Keyano College is also seeing an increase in student enrolment with 1,708 people signed up for the 2018-19 Academic year, which is 93 more than last year.
The last day to register for most Fall programs was Sept. 18.
The college says apprenticeship training has ongoing enrolment.