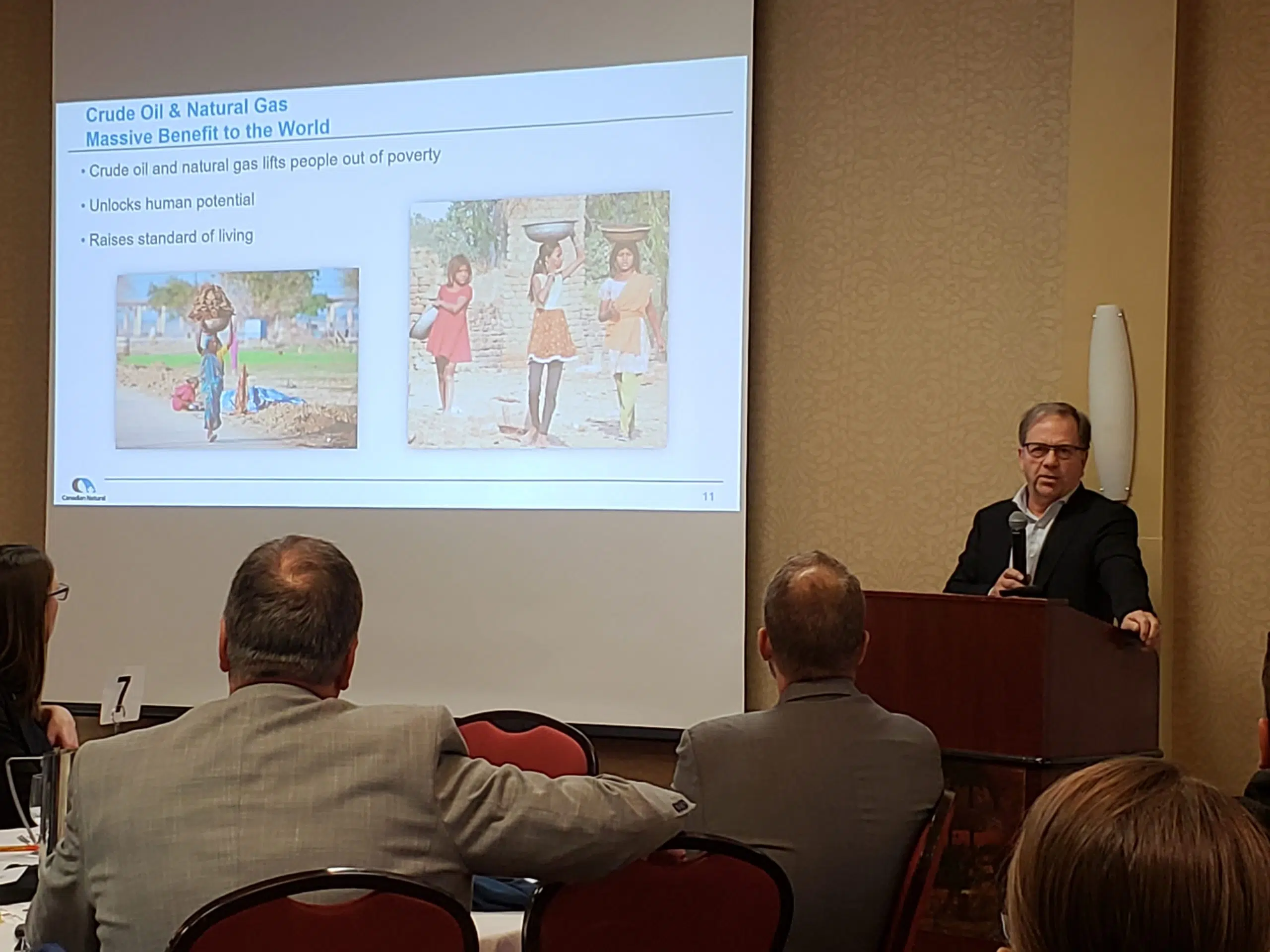 One oilsands executive believes the great Canadian success story that is our oilsands development is at risk of becoming a fiscal Canadian tragedy.
Executive Vice Chairman of Canadian Natural Resources Limited, Steve Laut, attended the Fort McMurray Chamber of Commerce Luncheon on Thursday.
During a presentation, Laut took time to express frustration at Canada's inability to see past pipeline projects through.
Laut labelled four main issues facing industry as "the four-headed monster" of future oilsands development: Regulatory Effectiveness, Fiscal Competitiveness, Cost Structure and Market Access.
He believes Canada's economic prosperity is reliant on our ability to get our resources to the global market.
"We need to work to develop better access alternatives and proceed with a needed policy and necessary changes to improve investor confidence, restore investment and create jobs for Canadians. Much is at stake."
Laut points at past failed or delayed pipeline projects like Trans Mountain, as examples of instances of inefficiencies in our legal system.
However, he also notes there's been a tremendous amount of progress in our oil sector – especially from an environmental standpoint.
"What's happened with the oil sands and it's happened since day one but it's really happened in the last four years. It's truly a great Canadian success story and one we should all be proud of. You have all been a part of it."
Laut adds while there has been significant progress in the oil sector from an environmental standpoint – that progress is also at risk if there is no investment in our resources.