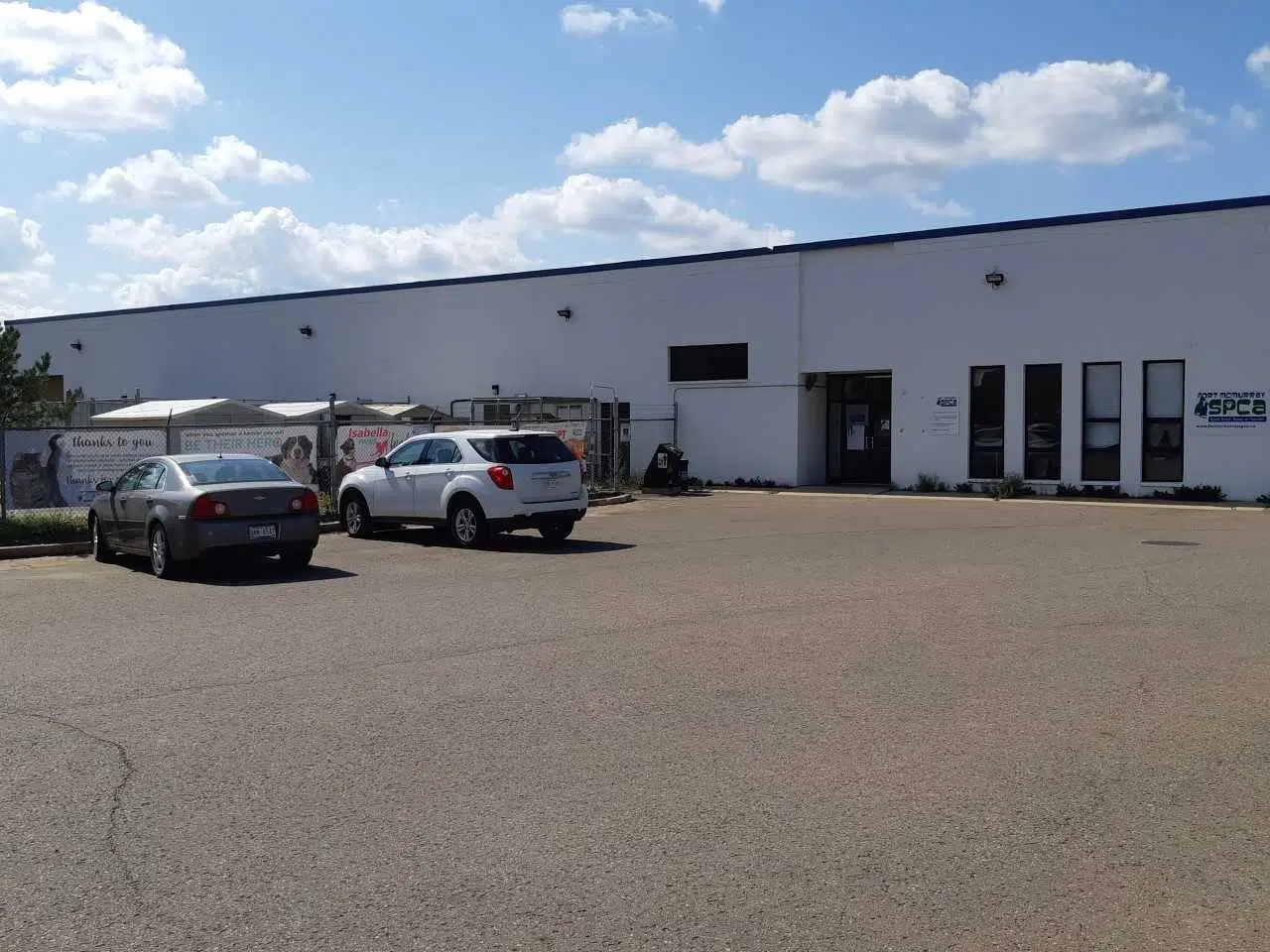 A worker at the Fort McMurray SPCA is being charged for allegedly abusing an animal at the shelter.
The allegations came forward last month when local resident Jim Muraro took to social media claiming he saw a female employee abuse a dog in the outdoor kennel.
Muraro, who was working in a city works yard connected to the SPCA's building, tells Mix News once he went outside he saw the worker slap, hit, and choke the canine.
"I looked over and she was putting a leash on it and pulling on the leash really, really hard, high up in the air, above her head and she started hitting it with an opened hand and she gave it a full closed fist punch to the head."
Once the SPCA was made aware of the incident they asked Wood Buffalo RCMP to launch a full investigation.
On Wednesday the Mounties said they have arrested and charged 27-year-old Lesleigh Louise Russell with one count of causing unnecessary suffering. She's since been released from custody.
In a statement, Executive Director Arianna Johnson says pending the outcome of the charges that have now been filed, the employee has been suspended.
"The Fort McMurray SPCA, our board of directors, my staff, and I take out commitment to the excellent and professional care of the animals in our facility extremely seriously, said Johnson. "Out of respect for the judicial process, the Fort McMurray SPCA will not issue any further statements or comments on this matter."
Russell is scheduled to appear in a Fort McMurray courtroom on December 5, 2018.
-With Files from Jaryn Vecchio