I don't know if this is flattering or really creepy….OR a 21 first century love story… I'll let you decide!
So this all starts with Carlos wanted to go out o the town in Calgary, have a fun time, meet some girls, or girl… and he did! He met a women named Nicole from Holland, they hit it off and she have him her number!
Sadly… It was the wrong number!!!!!
That's when Carlos decided to email every single Nicole in the U of C directory…which was 246 of them!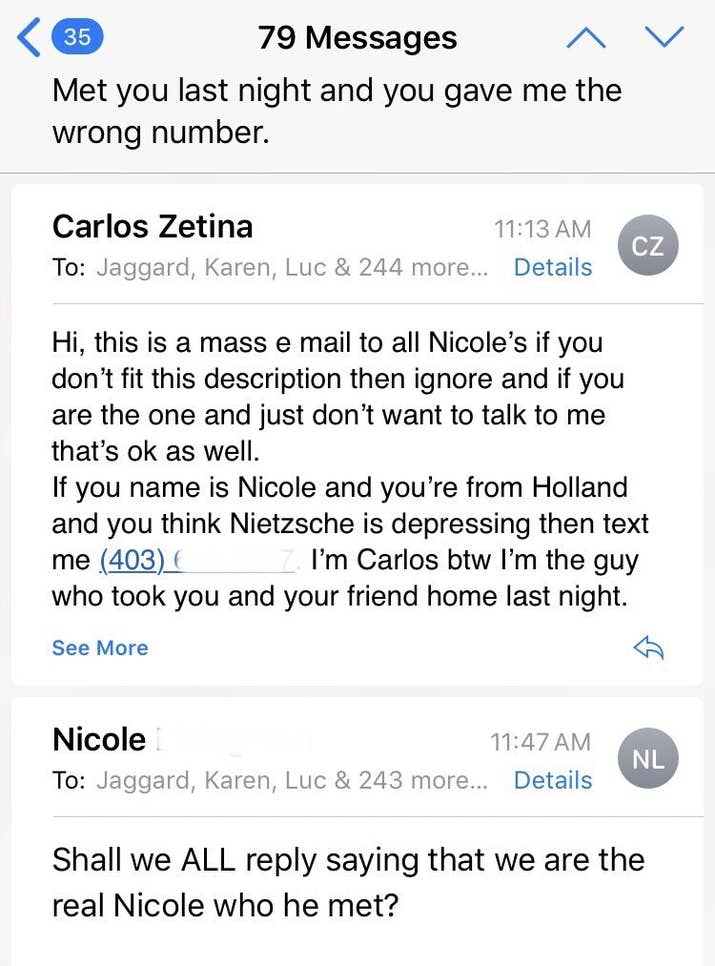 The "Nicoles" decided to group together, and bunch of them met up at a bar that night! They also have a "Nicole From Last Night" Facebook group! In the end, the right Nicole was not listed in the school directory, but through the powers of the other Nicoles, she got the message!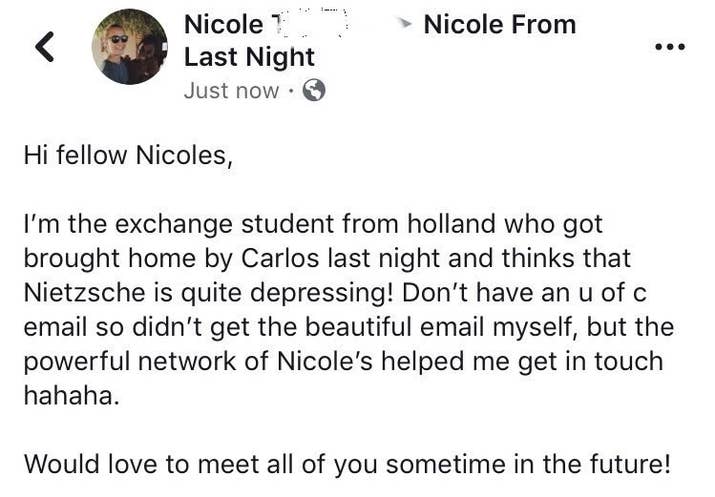 Who knows if something with happen with Nicole and Carlos, but as for the other Nicole's, they have plans to meet up again!