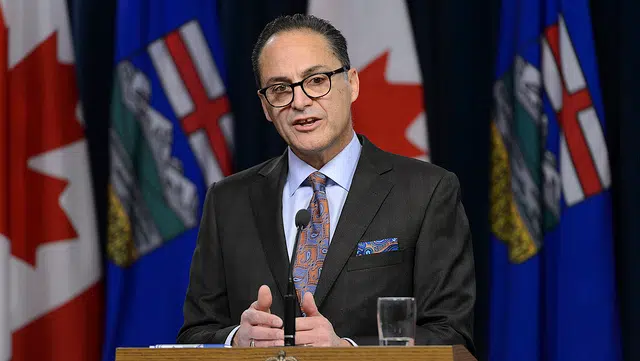 Increased exports, wholesale trade, manufacturing and earnings all point to an ongoing and broad-based economic recovery in the province.
That's according to the Alberta government, who say the province should be a leader in terms of economic growth through this year and next.
The 2019 forecast has been revised up to 2.7 per cent GDP growth, while the number of rigs drilling in Alberta was up 6.7 per cent from last year.
That number was down 9.7 per cent in other oil-producing provinces.
Minister of Finance Joe Ceci says despite the growth, they will not be satisfied until every Albertan is happy with the growth.
"I am pleased with these results. Jobs are up. The economy is growing. And the deficit is down. But we won't be satisfied until every Albertan feels the economic recovery. We will continue to work to make sure our kids have good schools and our loved ones get the care they need."
Total revenue projections have also grown by $1.2 billion with personal income tax revenues and resource royalties recovering better than expected.
In addition, it's estimated the provincial population increased by 62,000 people between July 2017 and June of this year.
More information on the recovery can be found through the government of Alberta's website.