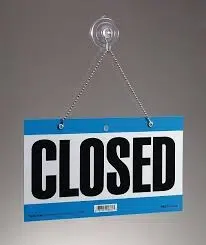 It's a bit quiet in the RMWB over the Labour Day long weekend but there are some events to keep you and the family busy.
On Monday, the 18th annual Rubber Duck Race will take place at Snye Point Park from 11 a.m. to 3 p.m.
What's Open/Closed:
Peter Pond Mall will be open all weekend. On Sunday, you can access the mall from 10:00 a.m. to 6:00 p.m. and on Labour Day Monday from 11 a.m. to 5 p.m.
Keyano College Sports & Wellness Centre is open on Saturday and Sunday from 8 a.m.-10 p.m. and on Monday, from 8 a.m.- 8 p.m.
The Suncor Community Leisure Centre at MacDonald Island Park will be operating on holiday hours on Monday from 7:00 a.m. – 10: 00 p.m.
Parts of the Syncrude Aquatic Centre are closed for annual maintenance until late September.
The movie theatre will be open all weekend.
Transit:
Transit services will be operating on the holiday schedule with service limited to routes 11, 15, 16, 18, and 99.
In addition, with school beginning Tuesday and school zones in effect, drivers are reminded of pedestrian safety and to obey all posted traffic signage and speed limits.