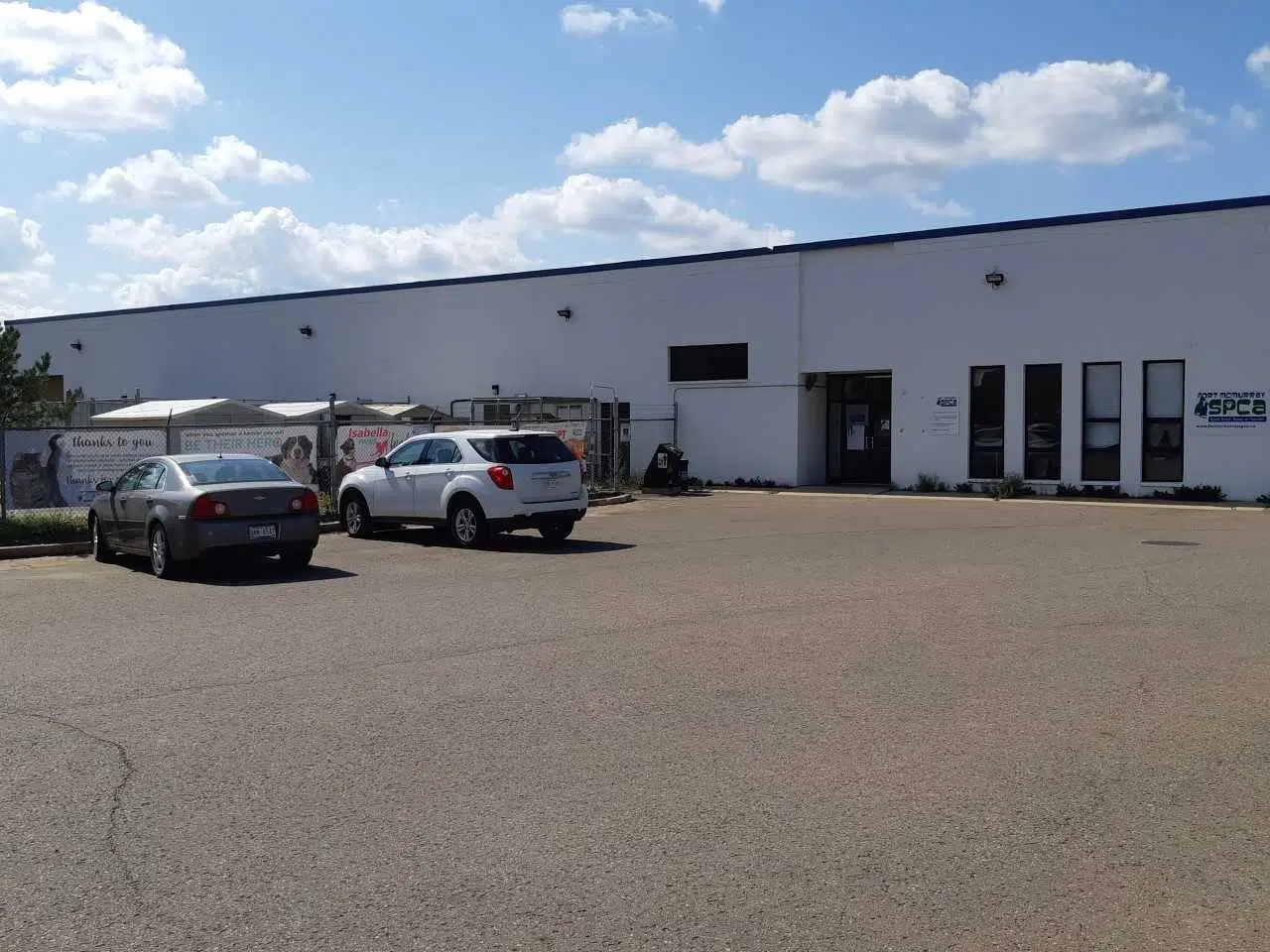 Some allegations are coming forward against the Fort McMurray SPCA.
Jim Muraro took to social media on Saturday claiming he saw a female employee abuse a dog in the outdoor kennel.
He was working in a city works yard which was connected to the SPCA's building.
Muraro tells Mix News once he went outside he saw the worker slap, hit, and choke the canine.
"I looked over and she was putting a leash on it and pulling on the leash really, really hard, high up in the air, above her head and she started hitting it with an opened hand and she gave it a full closed fist punch to the head."
He adds he immediately asked the employee if that was the right thing to do with the individual responding that it wasn't.
Muraro feels like he's speaking up for the dog who doesn't have a voice in this situation.
"There's no way that she should be treating an animal especially when someone is putting a dog in there with the trust that their dog is going to be taken care of."
Executive Director of the SPCA Arianna Johnson says after learning about the allegations she personally contacted the RCMP.
"I asked them to do an investigation of the situation. The RCMP have attended the shelter and spoken with the staff members who were on at that point and they were going to carry on with their investigation."
Johnson says she's also spoken with the employee in question but wouldn't go into details on the conversation. When it comes to the investigation, she notes that section of the building doesn't have any security cameras.
"Video cameras and security surveillance are very expensive and I won't make a choice of putting cameras in place of making sure we have enough staff on taking care of the animals."
As for the dog, Johnson says it's still at the SPCA and is being trained by a professional handler as he's currently not adoptable.
"I have faith in the SPCA that they'll take care of it, that's what they're supposed to be there for – I'm hoping if it's still there that's it's not being treated the way it was," said Muraro.
Meanwhile, Johnson adds everyone who works at the SPCA loves animals and in no way intends to hurt them.
"Nobody actively chooses this career for a paycheck, they choose it because they have a passion and my staff, in particular, have a passion for animals and the well being of animals."
Mix News reached out to the RCMP but didn't receive a response.