A whole to being the "flipping the bird" came to light this week!
Jessie, a parrot with a very colorful language told a firefighter to "F*** off" after he came to her rescue!!!!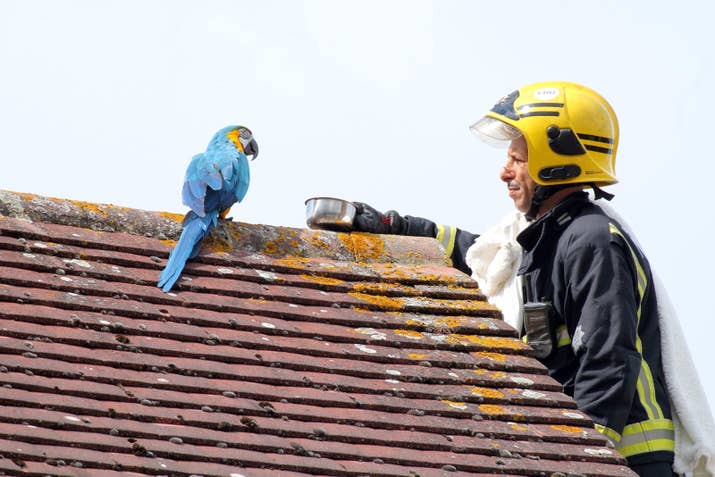 Jessie escaped from her owners place in London and sat on a neighbors roof for a few days before she was found and rescued for the fire department! The bird was returned to her owner Monday afternoon!
Jessie the parrot in now home safe & sound with her owner and she had this to say to the firefighters who came to help her in #Edmonton https://t.co/Th2nlVCq7I pic.twitter.com/3ABkzH2nHY

— London Fire Brigade (@LondonFire) August 14, 2018