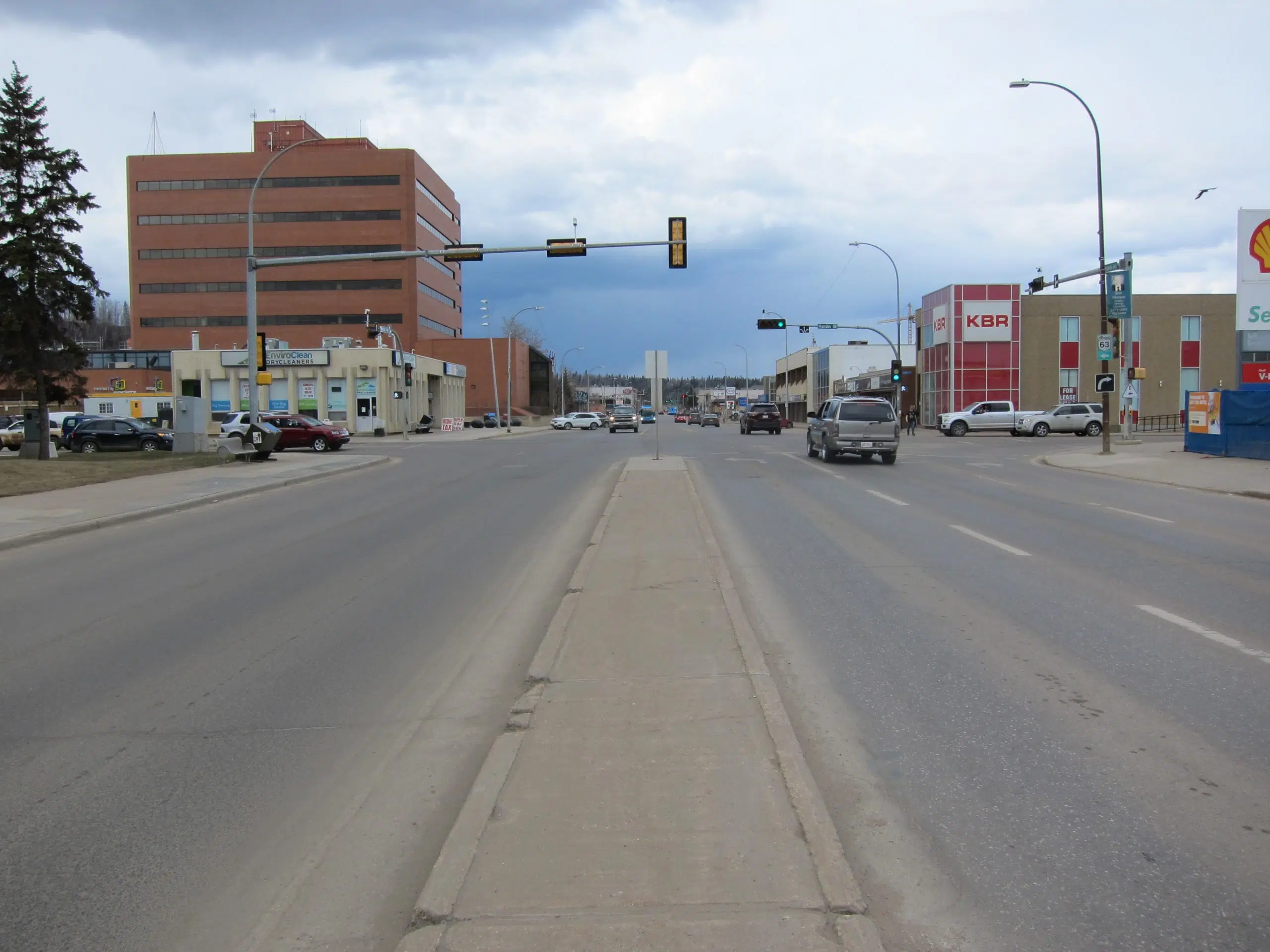 Fort McMurray residents continue to see downtown as a place to live.
Despite ongoing uptown commercial developments encouraging more businesses to move, people continue to buy houses and rent apartments in the lower townsite.
Sales agent with Re/Max Lance Bussieres tells Mix News single-family home sales are still up significantly from last year.
"We're certainly above the 800 or 900 mark. I mean, year to date sales are sitting around 715 at the end of July, so overall, we should be on target for hopefully 1,100 or 1,200 sales."
In previous years, between three and five per cent of the municipality's single-family home sales were in downtown. If you add the entire lower townsite, it's around 9 and 12 per cent.
Bussieres says, right now, downtown sales are making up around six per cent and neighbourhoods south of the bridge equal out to roughly 20 per cent.
"It could be a reflection of price, typically average price in the townsite has been lower," he added. "The peak is about $630,000 when other areas like Eagle Ridge, Stone Creek, and Parsons Creek are around $860,000 to $900,000."
As for renting, it seems there's a split between people wanting to live downtown and those who choose to stay uptown.
That's according to Winnie Roberts, Assistant Property Manager for Northview Apartment REIT, who says they continue to help people find homes in all neighbourhoods across Fort McMurray.
"We have people who come in here who prefer to live downtown and the next one in the door will prefer uptown. It's pretty much equal."
Roberts adds they usually recommend a location based on people's working and family conditions.
Downtown Revitalization
Revamping the lower townsite continues to be a top priority for mayor and council.
Two new commercial areas are starting to attract more businesses uptown.
The Commons is being developed in Eagle Ridge is expected to wrap up the first stage of development this fall – which, will see the current Landmark theatre in downtown move uptown.
A new development was also recently approved for Stone Creek.
Despite this, Mayor Don Scott tells Mix News redeveloping the downtown core is still a key priority to council's agenda.
"We can really have a downtown to be proud of. There is a lot more work to be done and it's one of the campaign priorities I made a commitment to and we are certainly doing a lot better with downtown. Work is being done and is underway."
Scott points out that following the 2018 Municipal Census, the downtown population has seen relative stability over the past few years.
Meanwhile, Jeff Peddle, who also oversees three complexes in Fort McMurray, feels as long as the strategic plan is used effectively, the area should see plenty of growth from a commercial and business perspective.
Peddle feels once the plan is put into action, people in the lower townsite will take notice.
"Hopefully within the next few months, part of the plan will be public and it will be moved on. I feel downtown certainly has a bright future. Any city, municipality or town, downtown is the heartbeat and I feel fairly confident that will be the case eventually here in Fort McMurray."
Meanwhile, Roberts believes more people will start to move to the Thickwood and Timberlea areas because of these major commercial developments.
"I have people who live downtown who want to go uptown."
– With Files from Brandon Piper