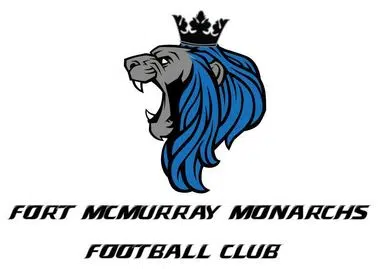 The Fort McMurray Monarchs have put a bow on an undefeated season following a big victory in Red Deer over the weekend.
The Monarchs overcame a slow first half to top the Central Alberta Buccaneers by a score of 35-17 – improving to 8-0 on the campaign.
Head Coach Jesse Maddox tells Mix News it definitely wasn't a picture-perfect way to end the regular season.
"The refs really dictated that first half. It was a different kind of game. A lot of biased and kind of unsafe penalties – it was a tough game. The second half though, we woke up, came out and shut them up and took care of business."
It's another undefeated regular season for the Monarchs, who were 8-0 last year, despite winning four games via forfeit and eventually collapsed in the AFL championship.
Maddox says Central Alberta was a good test to ready themselves for the upcoming playoff run – as he expects to see them again in this year's title game.
"We came in, shut them down in the second by giving up no points. It's one of those games where these are the tough road victories you need to get to the national title game. Now, they have to make that eight-hour trip to Fort McMurray to play us on August 25."
Now the Monarchs prepare for the AFL semi-final game against the St. Albert Stars, this Saturday at SMS Equipment Stadium.
Tickets can be purchased via the Monarch's website.