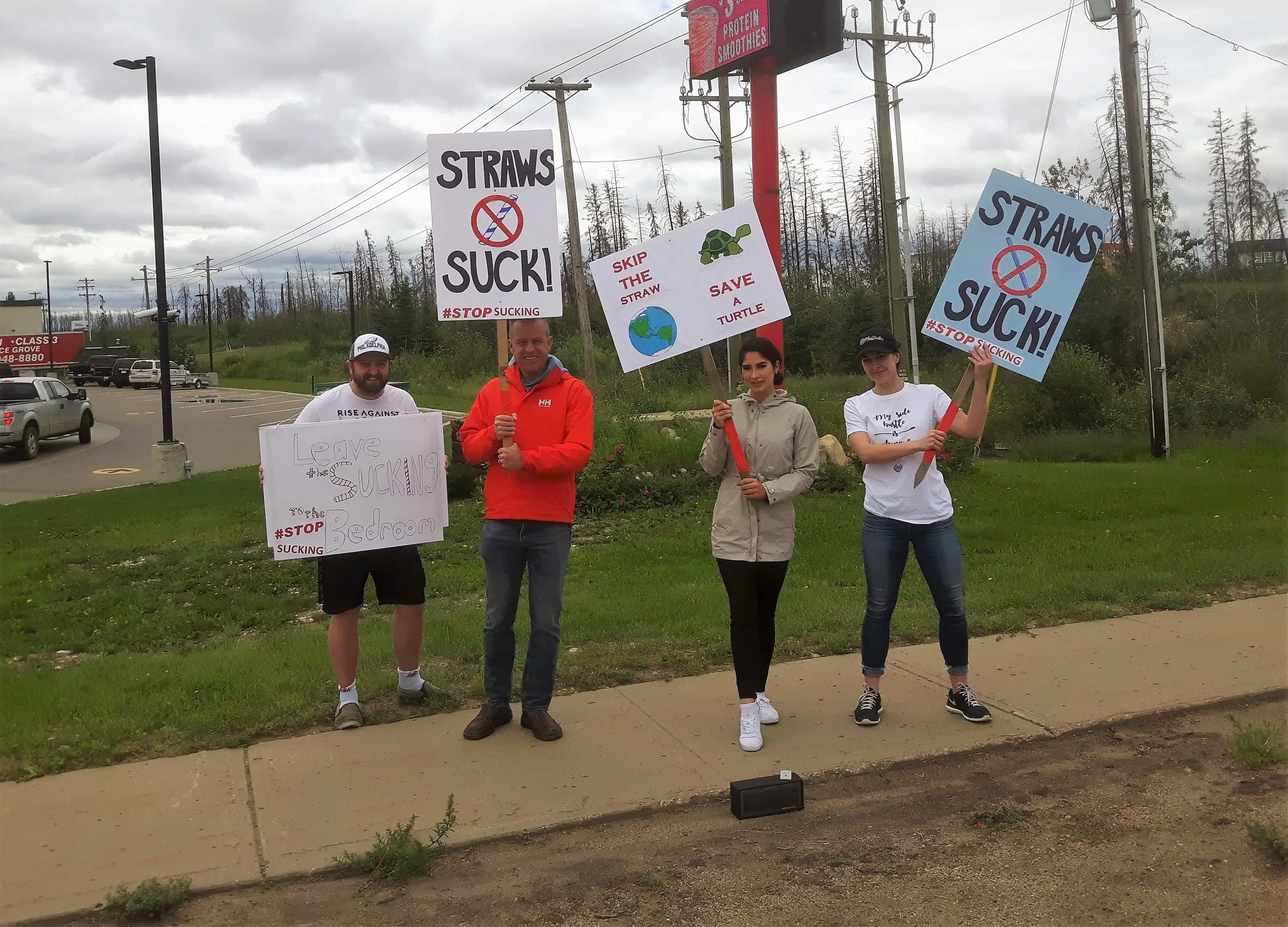 With Vancouver becoming the first Canadian city to ban plastic straws – some Fort McMurrayites feel we should follow suit.
The 'Last Straw Rally' took place Saturday with a small number of residents travelling from McDonald's to McDonald's, waving signs in hopes they can raise awareness of the negative effects plastic has on the environment.
Rally organizer Brieanna McCutcheon tells Mix News she hopes Mayor Don Scott and the current council take action to see an RMWB ban put in place.
"Because we've tried to get rid of and have been very successful with the plastic bag issue so I thought, if we've already done that why don't we just expand it and make it straws, make it to-go containers and try and make our oceans a better place for the animals that live in them."
For McCutcheon, it's encouraging to see Starbucks and A&W pushing for plastic straw bans.
A&W announced in early June they would look to eliminate plastic straws by the end of the year – while Starbucks said this month, they will look to replace all straws with sippy cup style lids in all its stores by 2020.
She hopes other big-name restaurants go with the flow.
"With smaller ma-and-pa shops that we have in Fort McMurray, they'll try and get rid of straws but in order for that to happen with more success – I think big companies like McDonald's need to take note and be the leaders for that."
From a local perspective, McCutcheon notes it is on Mayor and council to see this initiative pushed through at a municipal level.