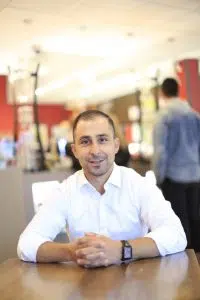 The Alberta Party is naming their candidate in the byelection for the riding of Fort McMurray-Conklin.
Local business owner Sid Fayad will look to replace former MLA Brian Jean who resigned back in March. Joining him on the ballot is UCP Candidate Laila Goodridge and NDP Candidate Jane Stroud.
Fayad moved to Fort McMurray in 2008, operating multiple stores, barbershops, restaurants, and a thrift shop.
He tells Mix News he's focus is reminding the province of all the benefits Fort McMurray provides.
"We're the ones powering and generating all the revenue and economic impact for all of Alberta and Canada, so why is Fort McMurray suffering the most – it doesn't make any sense."
As a business owner, Fayad says the province hasn't done enough to help the sector recover from the recession and Horse River Wildfire.
"We're so dependent on oil, so you'd think the government would have the people of Fort McMurray at heart."
If elected, Fayad notes he would continue advocating for the Trans Mountain Pipeline while finding a better solution for the carbon tax.
"I don't disagree with a carbon tax, what I think is wrong is there's no incentive for anyone to come to Fort McMurray, especially with the tax, so why hasn't the government offer any incentive, it's making it more expensive for people to live."
Fayad joined the Alberta Party as he believed their views line up with the majority of Albertans.
"The other parties are either extreme left or extreme right, so when you're too extreme to the social aspect, you lose the economic balance and if you're too much to the economic, only the top five per cent will benefit."
Those in the Fort McMurray-Conklin riding go to the polls on July 12th.