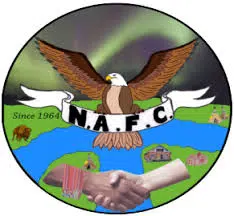 The Nistawoyou Association Friendship Centre has reopened its doors after four months of renovations.
The centre has been doing extensive renovating to update its wheelchair accessible bathrooms and refurbish their kitchen for the community to enjoy.
The new kitchen will help with food prep for monthly-elders dinners and help NAFC integrate cooking classes into the afterschool program.
Project Navigator Vicky Augustin feels people will be amazed by the centre's fresh new look.
The kitchen features all new stainless-steel appliances including fridges, stoves, heating stations, new counters, multiple sink hook-ups and a new dishwasher.
Augustin says the renovations were a long time coming.
"Prior to the renovations, we only had one washroom. The centre just needed some TLC. It's given so much to this community and it was time for us to love her and take care of her and display her as best as she could be, so, she got a makeover."
Overall, the cost of the project was just over $145,000, with around 85 percent of that funding coming from the provincial and Federal governments and the remaining 15 coming from NAFC's own pockets.
Augustin hopes their improved facilities will provide even more program and support opportunities for the community.
"The doors are open, come in any time. It doesn't matter where you're from or what you're going through right now. It's a symbol of hope and coming back. We were one of the first places opened after the fire, and we just want to continue being a symbol."
The official grand opening will be on May 28.