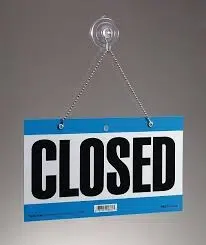 There's plenty to keep you and the family entertained over the Easter long weekend.
On Good Friday, Dunvegan Gardens has organized a Sensory Friendly Easter Egg Hunt for those who don't like too much noise or traffic. Tickets will be $5, and space is limited to 30 kids. The hunt runs from 1 to 3 p.m.
Then on Saturday at Dunvegan, they will be running their annual Easter Egg Hunt. There will be a hunt every hour from 10 a.m. to 3 p.m., with 300 tickets available for each one. You can purchase your tickets online through Snap'd Wood Buffalo prior to the event to reserve your spot. Each ticket cost $9 and represents one adult and one child.
On Saturday as well, the Wood Buffalo Regional Library is getting a visit from the Easter Bunny itself as they are also holding an Easter Egg hunt for kids 12 and under from 9-11 a.m. Participants are asked to bring their own basket for the egg hunt.
On Good Friday and Saturday, Aim High Park will also be doing an Easter Egg Hunt from 10 a.m. to 7 p.m. Tickets sell for kids and adults at $12 a piece and can also be purchased through Snap'd Wood Buffalo.
Peter Pond Mall is hosting another Hunt on Saturday from 11-3 p.m. That event will be free and open to the first 300 kids who arrive at the mall during those times. Meanwhile, if you need to do some shopping, the mall will be open until 5:00 p.m. on Good Friday, 12 p.m. – 5 p.m. Easter Sunday and back to regular hours for Easter Monday.
The movie theatre will be open all weekend.
On Sunday, at MacDonald Island Park an Easter Brunch extravaganza is taking place in the Shell Place Grand Ballroom. There will be three Easter egg hunts scheduled throughout the brunch (11:15 a.m., 12:15 p.m. and 1:30 p.m.), as well as face painting and arts and crafts. Guests will also receive a day-pass to the Suncor Community Leisure Centre to use on any of the amenities.  The pass includes access to the Syncrude Aquatic Centre and climbing wall, among other amenities.
You can purchase a ticket by calling 780-791-0070 or online at RRCWB.ca.
What's Open/Closed:
Peter Pond Mall will be open from 12:00 p.m. – 5:00 p.m. on Good Friday.
Keyano College Sports & Wellness Centre will be open on Good Friday and Easter Monday, from 8:00 a.m. – 8:00 p.m.
The Suncor Community Leisure Centre at MacDonald Island Park will be operating on holiday hours for Friday and Monday. It will be open from 7:00 a.m. – 10: 00 p.m. All other holiday hours for the Park can be found here.
Fort McMurray Boys and Girls Club will be closed on Good Friday and Easter Monday. They'll reopen on Tuesday.
Municipal Services:
There will be no changes to curbside waste collection over the holidays. Service will follow the regular schedule.
On Good Friday, RMWB Transit will run on a reduced service and due to the holiday, there will be no transit service operating between Conklin and Fort McMurray. You can view the statutory holiday schedule and plan your trip here. Regular transit service is back in effect on Sunday, April 1 and Monday, April 2.
Only routes 11 (Airport), 15 (Timberlea Express) and 16 (Thickwood Express) will be in operation. These three routes will be operating on their Sunday schedules. Regular service will resume on Sunday and Easter Monday.
All municipal offices will be closed Good Friday and Easter Monday. The PULSE line is available 24/7 at 780-743-7000.