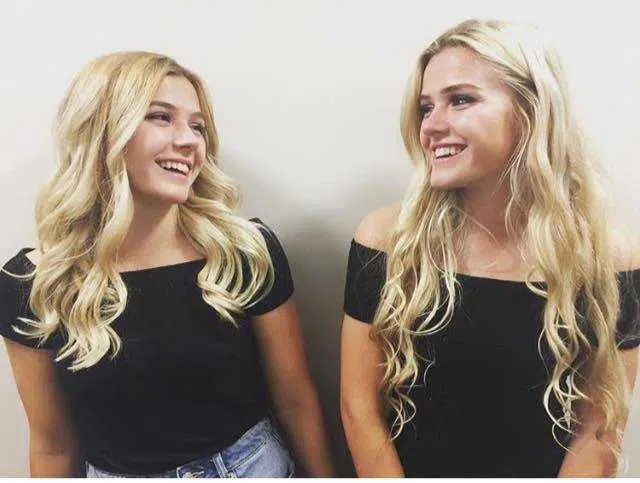 High school students from all over Fort McMurray were at Keyano College for a Futsal Tournament in honour of a pair of late Huskies.
Back in December, twin sisters Zara and Bridget Chambers – who played for Keyano's women's soccer team – were killed in a car accident on Highway 63 south of Fort McMurray.
On Sunday, the college's athletics department organized the Inaugural Zara and Bridget Chambers High School Futsal Tournament.
Head Coach Murad Sukru tells Mix News he wants everyone to remember the twins for the positivity they brought both on the field and off.
"We just want to always remember them with positive thoughts. Because they were such wonderful, wonderful kids. They were taken away from us too soon, but I know that they are looking over us and they are smiling on us, always."
Here at @keyanocollege at the @KeyanoSSWC for the Inaugural Zara & Bridget Chambers Memorial High School Futsal tournament. High schools from all over #rmwb are here competing in memory of Bridget and Zara #ymm pic.twitter.com/AGvgTz0cZ7

— MIX 103.7 News (@Mix1037FMNews) March 25, 2018
Six schools competed in the tournament including Ecole MacTavish, Father Mercredi, Fort McMurray Composite, Holy Trinity and Westwood Community High School.
Nataly Salas and Emily Kronbauer both play for the Huskies and were good friends as well as roommates of the twins.
Salas says it would make the sisters proud to see the whole soccer and futsal community come together.
"From Zara's aspect, she'd probably say like 'go have fun, really enjoy the day,' and Bridget would probably get mad and competitive."
Kronbauer adds that it's a warm feeling being able to share the game the girls loved with the rest of the soccer and futsal community.
She notes the girls always wanted to organize a community tournament of their own and now, they have.
"To have this tournament here is a pretty big deal and we just know they would've loved to be apart of it. We feel like it's a great way to honour them as well."
Father Mercredi ended up winning the tournament with Westwood Community High School taking the silver, and Holy Trinity earning bronze.
More images from inaugural Zara and Bridget Chambers Memorial High School Futsal tournament @KeyanoSSWC #rmwb #ymm pic.twitter.com/lAKAdkoMEM

— MIX 103.7 News (@Mix1037FMNews) March 25, 2018