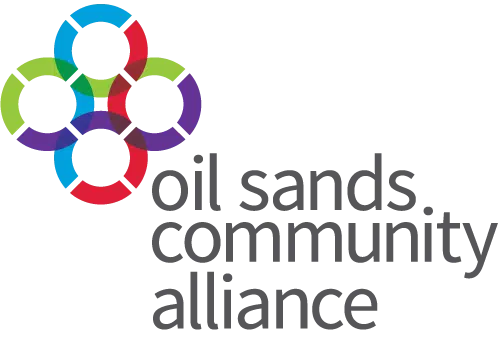 A new report released by the Oil Sands Community Alliance highlights the impact rotational workers have on our region.
OSCA commissioned Nichols Applied Management last fall to research and understand the size and nature of Fly-In-Fly-Out in the Athabasca oil sands area.
In total 2,275 surveys were completed either online or in-person at work camp sites.
It found, currently, 15 oil sands projects utilize FIFO for their operations, representing roughly 60 per cent of total oil sands production capacity in the region. Out of that 15, eleven use seven private aerodromes. A 2017 study also shows about 40 per cent of passengers who used the Fort McMurray International Airport were rotational employees.
OSCA Executive Director Karim Zariffa tells Mix News companies always look to hire local first, but due to labour force requirements, they need to source some rotational workers.
"I don't think it's one or the other, I think rotational workers and residential employees are both required for us to sustain our operations, and so where we can, we certainly hire locally."
"Most of our members give the option to live in McMurray and work in McMurray or choose a lifestyle of rotational workforce," Zariffa adds.
The report notes roughly 85 per cent of FIFO workers are men with nearly half over the age of 44. In addition, the most prevalent reasons cited for not relocating to Fort McMurray are the perception that housing is too expensive and that their immediate family is settled in their home community.
Benefits of having a rotational workforce were also highlighted, which include safety, worker performance, and remoteness as the average driving distance from most operation sites to Fort McMurray is 120 km.
These workers also contributed $82 and $91 million in Fort McMurray in 2017, according to the report. This amounts to $33 to $36 million in local gross domestic product.
"We will continue to work with elected officials and the administration at the RMWB as we get more data and will work this through the Wood Buffalo Steering Committee, which is a combination of RMWB and representatives from OSCA," said Zariffa.
Discussions around the commuter workforce is nothing new for municipal council. Speaking on Fort McMurray Matters last week, Mayor Don Scott said he raises residents concerns about FIFO when meeting with industry.
"One of the problem's we're facing, I think it's fair to say, if we have less people living in the region and we have reduced budgets, it's a lot more challenging to make sure that we can raise enough through taxation to make sure that we're paying for all the services in the region, so we need to make sure we have enough residents living in the region."
Scott adds they will continue the frank discussions with industry groups.
The last time an in-depth rotational workforce survey was done by Nichols was in 2007.
The full report can be found here.