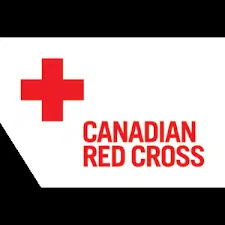 The Canadian Red Cross is adding new programs to help residents get much-needed funds.
People from across the world donated around $323 million to the Humanitarian Charitable Organization to help with the recovery efforts from the 2016 wildfire. The majority of the money which has been handed out was used to help people with rent, mortgages, travel expenses, food and household goods.
Senior Operations Manager with the Canadian Red Cross Kelly Hansen tells Mix News these new supports will focus on a wide range of topics.
"When you're in the process of rebuilding you can be really focused on that so how do we help you stay connected to your gym, or to your community reports, or soccer team, or men's league that you still want to play on in the evenings. It's meant to be holistic."
The new programs include funding for rebuilds and repairs, down payments, household utility connections, professional reports and surveys, mental health and well-being supports, and financial and legal advice.
They are also continuing to support people struggling with their rent and mortgages.
Hansen says they're also hoping to help people who may not have gotten the support they were looking for in the past.
"We're hoping that if there are clients who at one point heard there weren't supports available to them that they give us the opportunity to once more connect with them and really explore where we have supports for those individuals."
People interested in the programs are being encouraged to contact the local Canadian Red Cross office in downtown Fort McMurray on Franklin Avenue.
Listen: On this edition of Fort McMurray Matters, RMWB Communication Strategist Jordan Redshaw discusses Wednesday's Info Session focusing on the statement of claim deadline and Kelly Hansen with @redcrosscanada talks about new programs #ymm #rmwb https://t.co/3DWYJrgwlP

— MIX 103.7 News (@Mix1037FMNews) March 7, 2018