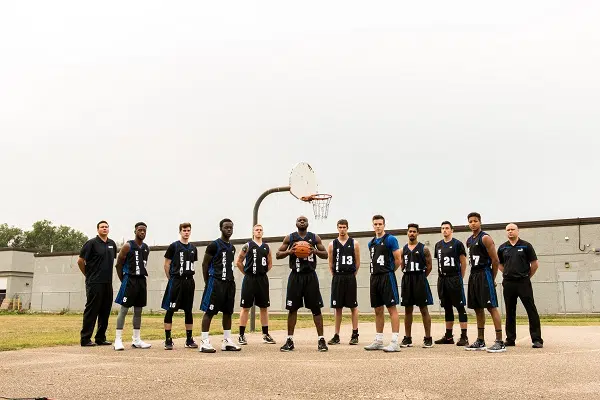 With many players expected to return next season, the Keyano Huskies men's basketball team really feel next year will be there's for the taking.
The squad fell in their ACAC tournament opener to the eventual Alberta champion SAIT Trojans 82-81 in overtime over the weekend. They placed fifth overall – defeated host Lethbridge 96-93.
Head Coach Jeremy Wielenga tells Mix News they expect every current player to be back next season.
"It's going to make a big difference for accountability in practice, the leadership, what's expected for every day. I think that culture has been established now. It's very important having these guys back and their leadership is going to be essential to our team's success next year."
With a 14-10 regular season record, not many knew what to expect from this Keyano team.
Wielenga says the team can have pride in itself knowing they were one point shy of beating the provincial champions.
He says the win over Lethbridge was also a big boost to the team's confidence.
"We were down four with 28 seconds left, we managed to get two steals and tie the game up, send it to overtime. This time, we decided that we were going to have a different outcome than Thursday's game. We had a great OT and it was a great character win."
Husky Ladies Fall Short Of High Expectations
Unfortunately for the women, they did not have as much luck during their championship run.
Despite their number one ranking in the ACAC North Division, and 4th place national ranking, the women's squad fell 65-60 to St Mary's University in their opening playoff action this weekend, effectively ending their season.
Head Coach Dwayne Vigilance tells Mix News he has very high hopes for next season.
"The girls played very well and the future is very bright for this team. Nine girls can return next year and as everyone knows with sports – the more experience you have, the more successful you'll be and that's the philosophy we are taking into next year."
The winless weekend eliminates the Huskies from contention for a national title.