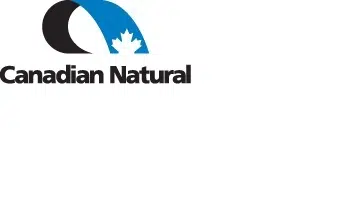 Canadian Natural Resources Limited are seeing big gains in profit year over year.
On Thursday, the oil giant released its 2017 year-end and fourth quarter results. After a year which saw them lose $204 million, they earned nearly $2.4 billion.
The company notes a big part of their production came from their Horizon site, north of Fort McMurray. Back in November 2017, CNRL announced Horizon's 80,000 bpd Phase 3 expansion was finished which resulted in the oilsands producing 247,000 bbls/d in December- higher than first anticipated.
Throughout the year, the project saw production at over 170,000 bbls/d.
"The financial strength of the Company was displayed in 2017 as we were able to opportunistically acquire accretive assets and bring the Horizon project to completion, making the Company much more robust and sustainable," said  Corey Bieber, Canadian Natural's Chief Financial Officer, in the report.
Meanwhile, the fourth quarter for CNRL saw a big profit of $396 million. This was, however, quite lower compared to 2016 with net earnings at $566 million which helped the company erase a big loss earlier in the year.