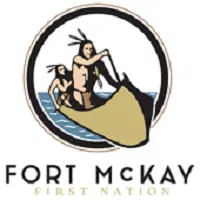 A new study finds Fort McKay First Nation is raising the living standards and incomes for its members by embracing economic opportunities.
The report, The Community Capitalism of the Fort McKay First Nation: A Case Study, released by the Fraser Institue Thursday shows the First Nation has been generating, on average, $500 million annually over the last five years through wholly owned and joint-venture businesses.
In 2015, this led to an average income of $73,571 for FMFN residents – much high than Alberta's average of $50,683, and Canada's $38,977 average.
"Proof that sound political and economic leadership can dramatically improve living standards in big cities or rural settings," said Tom Flanagan, Author and University of Calgary professor, in a release.
The report also shows Fort McKay's score on the Community Well-Being Index, a measurement of living standards using income, employment, housing and education data from Statistics Canada, has increased from 57 in 1996 to 76 in 2011. Again, well above the average score for First Nations communities in Canada, which is 59.
"The band council's success at improving living standards by seizing economic opportunities—without owning natural resources—could serve as an example for other First Nations, no matter their size or location."
He adds Fort McKay is a success story, not just among First Nations, but all communities across Canada.