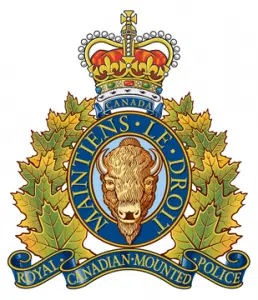 Three men are in custody in Saskatchewan after an altercation led to shots being fired in Janvier.
Around 10:40 a.m. Tuesday, Wood Buffalo RCMP were called to a home in the rural hamlet after a fight, involving bear spray and gunshots, broke out between a small group of people.
The Mounties say following the incident, three men fled in a vehicle headed for La Loche, Saskatchewan via the winter road. RCMP from that community had to deploy a spike belt to stop the suspects on Highway 956.
As a result, 37-year-old Wesley Earl Cardinal and 27-year-old Danny William Laroque both from Janvier, along with another man from La Loche, were arrested and taken into custody.
Cardinal faces a number of charges including, careless use of firearm and assault with a weapon, while Wood Buffalo RCMP have charged Laroque with uttering threats to cause death or bodily harm and mischief.
Cardinal and Laroque remain in La Loche where they are are facing several other charges. The pair will be transferred to Fort McMurray and brought before a provincial court.
Police say the third man from La Loche was wanted on outstanding warrants and won't be named as the matter hasn't gone before the courts.
RCMP add no one was injured in the incident and there is no threat to the general public.
Anyone with information is asked to contact RCMP or Crime Stoppers.