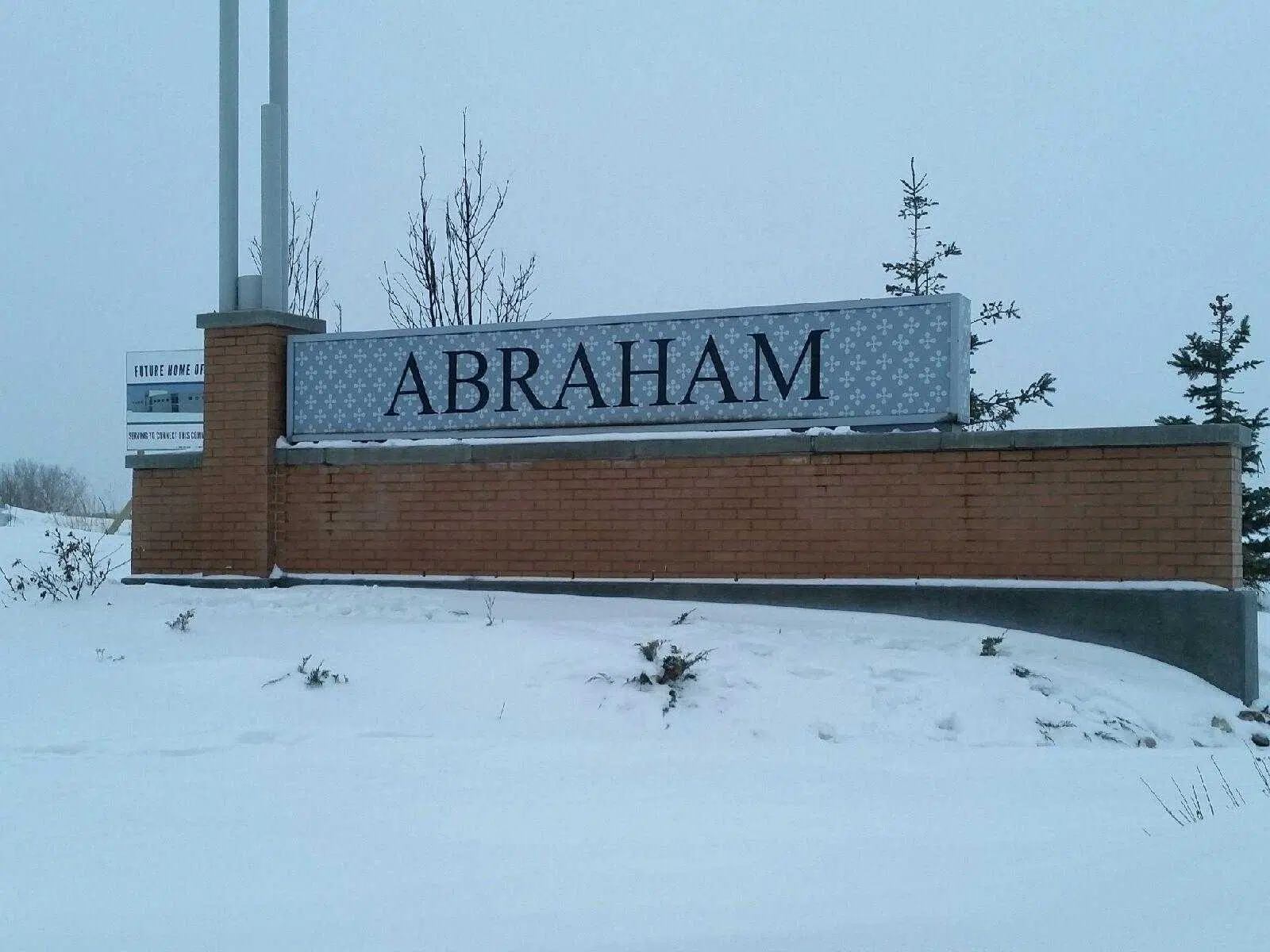 Wood Buffalo RCMP are investigating the vandalism of a sign at one of the RMWB's developing subdivisions.
On Tuesday, a social media post showed the sign at Abraham's Landing had been tagged with racial slurs.
Around 9 a.m., the Mounties received reports about the tagged sign and within a couple of hours, municipal crews removed the graffiti.
On the sign, the letter 'A' had been marked over and replaced with an expletive with the word 'ISIS' written on the right side.
Imam at Markaz Ul Islam Abdurrahmann Murad tells Mix News the actions of a few do not reflect the feelings of the entire community.
"The community is very welcoming to the Muslim community. In essence, we are very integrated within it. We contribute, we take part in every walk of life out here. So overall, whether it was or was not a hate act, it's sad to see regardless."
Police are assuring the public that they are taking this offense very seriously and are asking anyone with information to come forward.
Murad wants whoever is responsible to know that they are forgiven despite their misactions.
"We are a peace-oriented people. We are living here, we're apart of the community, we're not all from one race and different ethnic communities make our community up as well and make it a very rich and vibrant community. So, I would say we forgive you no matter who you are and you are always welcome to come and speak with us one-to-one."
If you have any footage or witnessed any graffiti taking place in the area between February 12 at 6 p.m. to the 13 at 8:30 a.m., you are asked to contact Wood Buffalo RCMP.