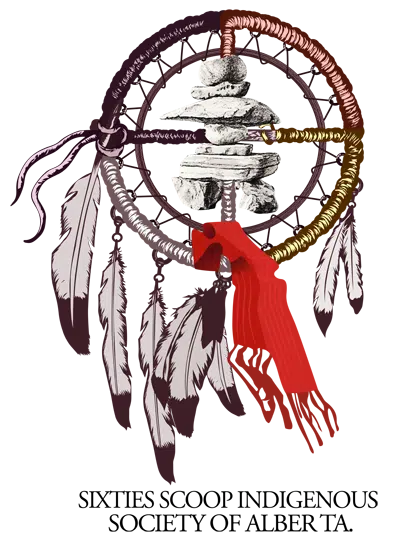 Stories were told, tears were shed, and questions were answered as Sixties Scoop survivors relived their darkest days to help the government prepare a 'meaningful apology.'
The provincial government held an engagement session in Fort McMurray on Wednesday asking Indigenous people who were taken from their families back in the 60's to answer a few questions to better understand exactly what their apology needs to be.
Minister of Indigenous Affairs Richard Feehan says this is helping the government better understand just 'how it hurt people.'
"Not just that it was a bad thing, a true apology apologizes for not just the particular actions of removing a child but the consequences of that, what that was like for the child to be separated from family, what that was like for a family to lose a child, what's that like for a community."
Survivors were given the opportunity to share their stories.
One such person was Maggy H who explained she along with her brother were taken at a very young age and placed in a foster home. Here she was treated to physical and verbal abuse for years.
This included sticking her fingers in hot peppers before putting them in her mouth because she was biting her nails. She says she was also forced to eat bars of soap for soiling herself and dropping an earring down the sink.
The abuse didn't stop at home.
"Having to deal with racism at school, we didn't know we were Aboriginal, we were teased, thrown sand and stones at us, I immediately would fight back physically to anybody who would say anything bad towards my brother or I."
Through these ordeals, Maggy says she no longer can trust anybody.
"People always tell you, you look so mean, why don't you smile – you're saying that because you grew up with your family, you grew up having normal Christmas', you grew up knowing that you were proud to be a part of your family with heritage, history, and culture. I didn't have that."
Eventually, the two were adopted by a 'nice' family, however, after two years her adopted parents got divorced.
Her 'stepmother' brought them both back to Fort McMurray where they started reconnecting with lost family members after being seperated for nearly 10-years.
"The tallest native girl kept staring at me in class and I thought 'oh great here I go, have to fight again', she happened to be my aunt."
Maggy was later connected with both of her biological parents, finding them separately on the streets of Edmonton. Both turned to alcohol to ease their pain of losing their kids.
Her brother had a tougher time dealing with the whole situation, as he dedicated a big part of his life looking for answers. Sometime later, he was murdered.
Meanwhile, another who shared her story was Beverly L.
When she was 14, she was taken from her home in Fort Chipewyan – first being moved to Fort McMurray then Edmonton.
Beverly says she was neglected for nearly two-years, never being taught anything. She was also punished by sleeping in a make-shift jailcell in her foster home.
"This one day, the social worker and my foster mother were there, and my foster father was telling them to just go ahead and slap her, she doesn't know anything, she's just a savage Indian and they were just laughing."
"I was afraid, I was just scared."
She tried running away but was eventually caught.
While living in Edmonton she was housed with 20 other Indigenous kids with many having suicidal thoughts.
"If we ever got in trouble, we would have to wash our walls with our toothbrush, that was our penance."
After two years, she was eventually allowed to return to Fort Chipewyan at the age of 15 where she would later be physically abused by a man she moved in with.
Since then, she's reconnected with her siblings, who were not taken away, and to this day she's still in contact with her foster brother and sisters from her time in Fort McMurray.
As for an apology, both Beverly and Maggy don't think words can help heal the pain they've suffered.
Beverly says before forgiveness can be earned, the provincial government needs to take action and help Indigenous youth across the province.
"They should apologize to us, they should help children in care – make sure you keep the children with their families. If they don't do the work to make sure the families are protected, then those are just words."
The same can't be said for Maggy as she believes she'll never be able to forgive.
"There is no way you can apologize for what's been done, you can't teach or give somebody trust, I have no trust for people, I grew up with a lot of anger – you pretty much waste a whole lifetime living as a soldier to survive you can't bring back any of that, how can you apologize for this."