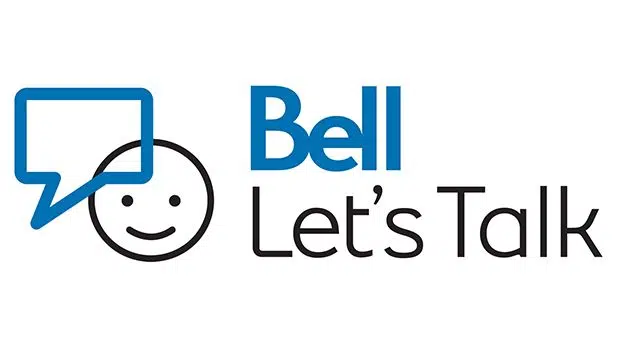 It's Bell Let's Talk Day and the Canadian Mental Health Association wants you to share what mental health means to you.
Today, for every text message, mobile and long distance call sent by a Bell Customer – five cents will go toward Canadian Mental Health Programs.
Donations can also be made via Twitter or through Instagram – by using the hashtag #BellLetsTalk.
In eight years since its inception, Bell Let's Talk has generated $86 million toward stronger mental health supports.
CMHA Wood Buffalo Fund Development and Event Coordinator Jasmeen Toor tells Mix News the best thing people can do is just listen and communicate.
"If you notice somebody is feeling a little bit down or they are just not themselves, all you have to do is ask a simple question: 'are you okay? Can I help with something?' Simple things like that can help open up that conversation and can be the first step in recovery."
After raising $ 6.5 million to Canadian Mental Health programs last year, Bell Let's Talk Day is hoping to eclipse their 2017 mark.
They say by following five simple steps, you can do your part to showing those dealing with mental illness – they are not alone.
Toor says the first step is to remember the power of your words.
"We're trying to eliminate the words like 'psycho' or 'crazy' that have negative connotations and those words can be very hurtful. So, being very careful about the language you use is very important."
The other steps include educating yourself, being kind, listening and asking questions as well as talking about it.
CMHA Wood Buffalo is also encouraging residents to ask themselves what mental health means to them – and contribute their thoughts via a thought bubble – which can be shared on social media.
Toor says the bubble will allow those people a chance to speak on the impace mental health has had in their lives.
"Post it up on social media, use the hashtag '#BellLetsTalk and tag @CMHAWB and we'll be able to share that across and get it to people that could really use that uplifting message."
Bell will also make donations for every view of the Bell Let's Talk Day video on Facebook and on SnapChat by using the Bell Let's Talk geofilter.