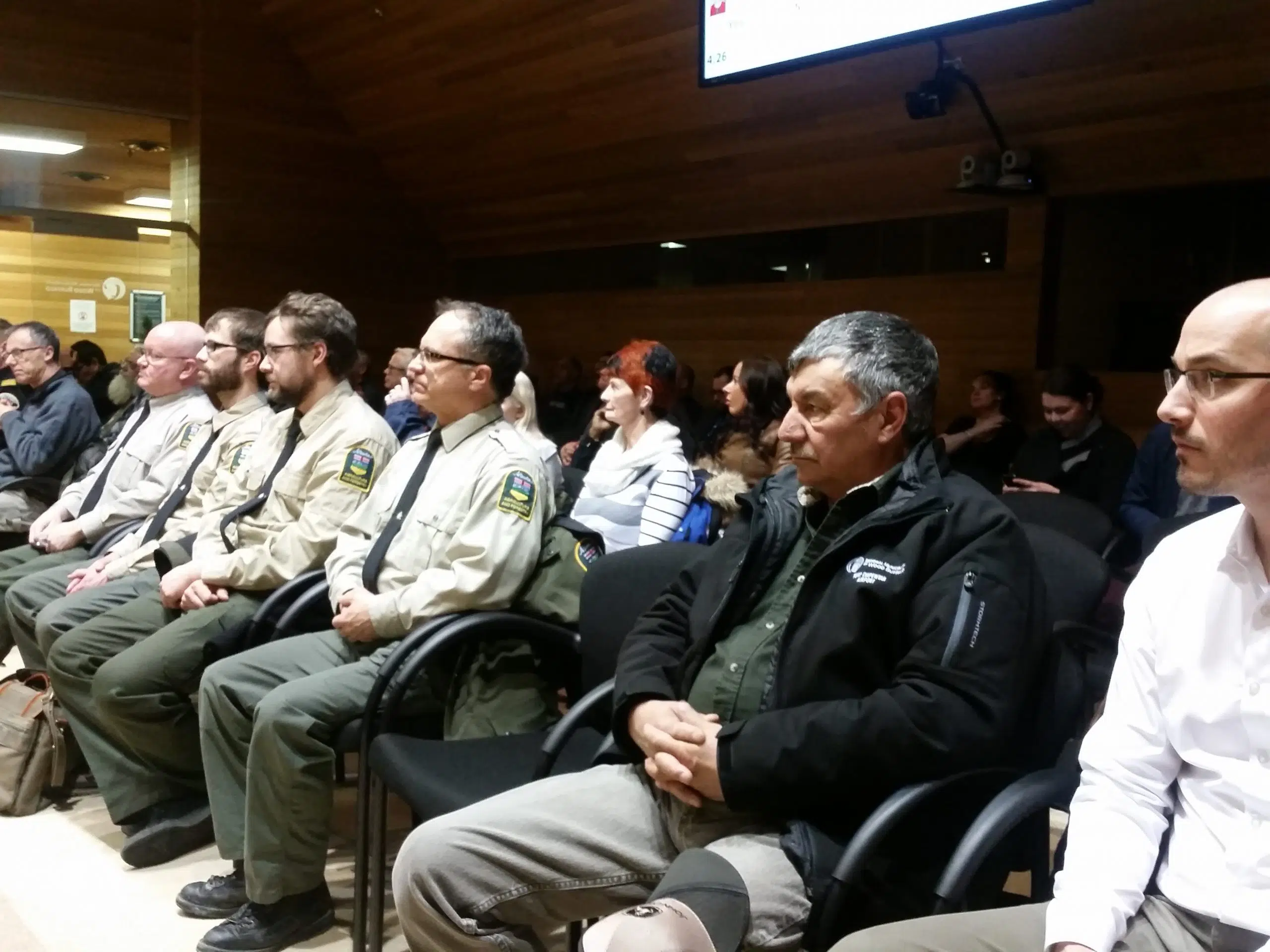 Wood Buffalo Council has laid out their priorities and plans for the region for the next four years.
At a special meeting Tuesday, Council approved the 2018-2021 Strategic Plan which focuses on four key priorities, including responsible government, downtown revitalization, regional economic development, and rural and Indigenous communities and partnerships.
Of the residents who spoke during the meeting, the majority expressed their support for council working on improving the relationship it has with the rural communities and Indigenous people.
President of the McMurray Métis Gail Gallupe tells Mix News this will help resolve and 'put to rest' some of the past issues.
"It's like a base – it's a starting point for the issues that we might have or may arise or will resolve, so that's good enough."
One issue that was mentioned countless times during the meeting was the incident that happened at Mocassin Flats. Indigenous families who were living on the land were forced from their homes as the municipality bulldozed them to help expand the downtown. Syncrude Towers is now on that land.
Despite not being directly in the Strategic Plan, Mayor Don Scott says Moccasin Flats will be part of reconciliation moving forward.
"Many people weren't familiar with it, I certainly wasn't familiar with it a year ago but we're still learning about it – so one thing I've committed to doing is addressing that moving forward."
"We will hopefully put some of these past misdemeanours against our Métis people and their culture to rest so we can go forward," added Gallupe.
Besides reconciliation, council is also planning on finishing the rural water, sewer, and road rehabilitation project in the southern rural hamlets, developing an Indigenous consultation policy, implementing a community-based emergency preparedness within the areas, and reviewing the 1995 Amalgamation agreement.
Area Director for HIV North Linda Mason also spoke to council about the benefits this plan will have on their consultations in the rural communities.
She says they're planning on traveling to the hamlets to speak about the opioid crisis and the naloxone kits being handed out.
"The important thing is that we keep everybody safe in the meantime. That means safe whether they live here in Fort McMurray, whether they're in Anzac, whether they're in Janvier, whether they're in Conklin, or whether they're in Fort Chip."
The previous council adopted their own plan from 2015-17 but it expired at the end of last year. During the election campaign, and 90 days since taken the office, Scott has highlighted the document as an important priority to help shape the region for the better.