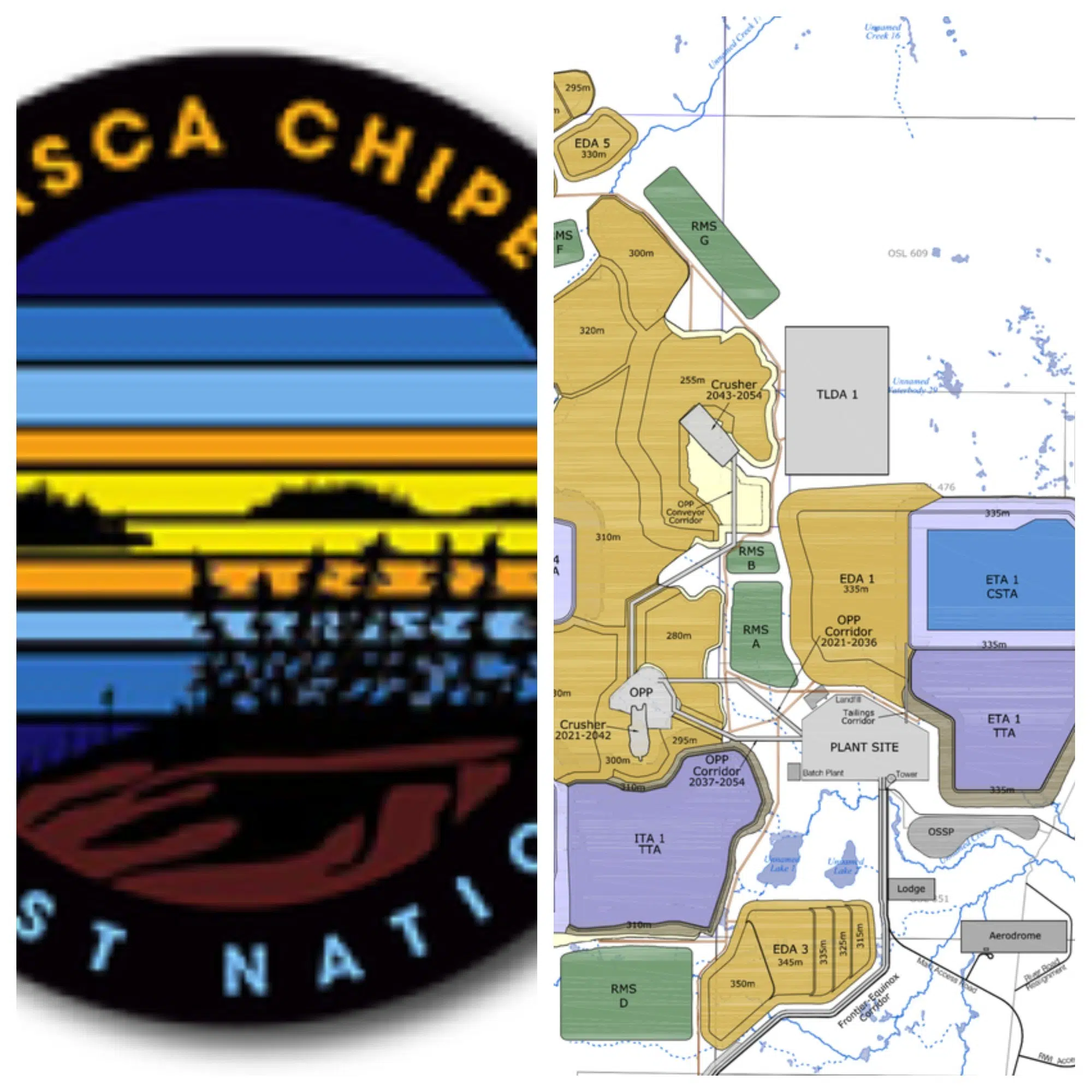 The Athabasca Chipewyan First Nation is planning on fighting Teck Resources' proposed Frontier oilsands project.
The project would be 110 km north of Fort McMurray – near the Wood Buffalo National Park and around 16 km away from the ACFN's reserve. It's anticipated the oilsands would add around 7,000 jobs through construction and another 2,500 in their operations which is expected to see 260,000 barrels of bitumen produced per day.
Chief Allan Adam tells Mix News they're concerned about the impact the project could have on the wildlife which includes multiple endangered species such as the Wood Bison and Woodland Caribou.
"Those are two protected species that are in the region and they don't have any plans to do anything with them."
Adam adds they're also concerned that their Treaty rights are being violated and 'trampled on." The ACFN still feels they haven't had any of their issues dealt with when it comes to their land rights with the Frontier project only adding to the problem.
If Frontier is approved, it would be placed north of the Firebag River. Adam says if Teck would look for a new location south of the river they would be fine with the oilsands.
"If it found a different location we wouldn't be in this argument with them, we would be sitting down and negotiating the terms and we've been trying to talk about the terms and how we want to move forward with this."
He says they've tried to negotiate with Teck offering to have the project split over both sides of the river, however, adds they've had troubles reaching out to the oil giant.
In a statement, the Vancouver Based Company says they've held engagement sessions with the ACFN and continue to move forward with the project with the idea of minimizing the impact on the environment and to Indigenous communities.
"Ongoing engagement with Indigenous communities, including the Athabasca Chipewyan First Nation, and other stakeholders began close to a decade ago at the earliest stages of the project and we have modified a number of specific project design aspects in response to their feedback and concerns. Our extensive consultation includes numerous meetings with Indigenous communities, including the ACFN."
Teck says they have signed formal Participation Agreements with six local Indigenous communities and are working to conclude similar agreements with others.
These agreements identify economic and social benefits and opportunities – such as employment, contracting and training – and create a framework for long-term cooperation and communication on topics including environmental stewardship.
"We will continue to engage and work collaboratively with Indigenous communities through the regulatory process and beyond," said Teck.
Adam says they plan on fighting the project at all upcoming hearings, however, they still aren't sure when these sessions may happen.
"We will go there based on our treaty rights being trampled on and we can't continue operating like that anymore and the regulators have to understand that."