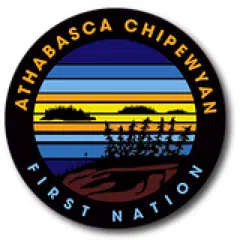 The Athabasca Chipewyan First Nation took a big step forward in their attempt to add reserve lands in Fort Chipewyan.
In front of a packed crowd at the Fort McKay School, ACFN Chief Allan Adam spoke to council, who held their first meeting in the rural community in 17 years, about getting a letter of support from the municipality.
Council unanimously supported sending a letter to the Federal Minister of the Department of Indigenous and Northern Affairs Canada and enter into a service agreement.
According to Adam, the ACFN have been waiting for the RMWB's support for roughly 26 years.
"We're going to move into the direction we want to move in."
In an email sent to the RMWB, the ACFN mentions that many members "had little choice" but to move to Fort Chipewyan back in the 70's due to the federal and provincial government adding housing, health, education, and municipal services in the community.
"It hindered a process of developing the human spirit because there were a lot of people that were affected by this decision," said Adam.
The ACFN says they still use the lots which were given to them by the federal government and over time have bought more houses in Fort Chipewyan.
This has led to tax problems as they currently live in the community.
"Canada was aggressively coming after ACFN members for working for the nation and the people always thought that because we worked for the nation if we work for the nation who are we getting taxed."
They're hoping the letter will be the first step in expanding and getting additional reserve land in the northern community.
"It brings closure to a lot of things that were dragging on," added Adam.
Speaking on Fort McMurray Matters, Mayor Don Scott says council is determined to work with Chief Adam and the ACFN to make sure their request happens.
"I was proud to be a part of the council team that said yes, we're going to make this happen."