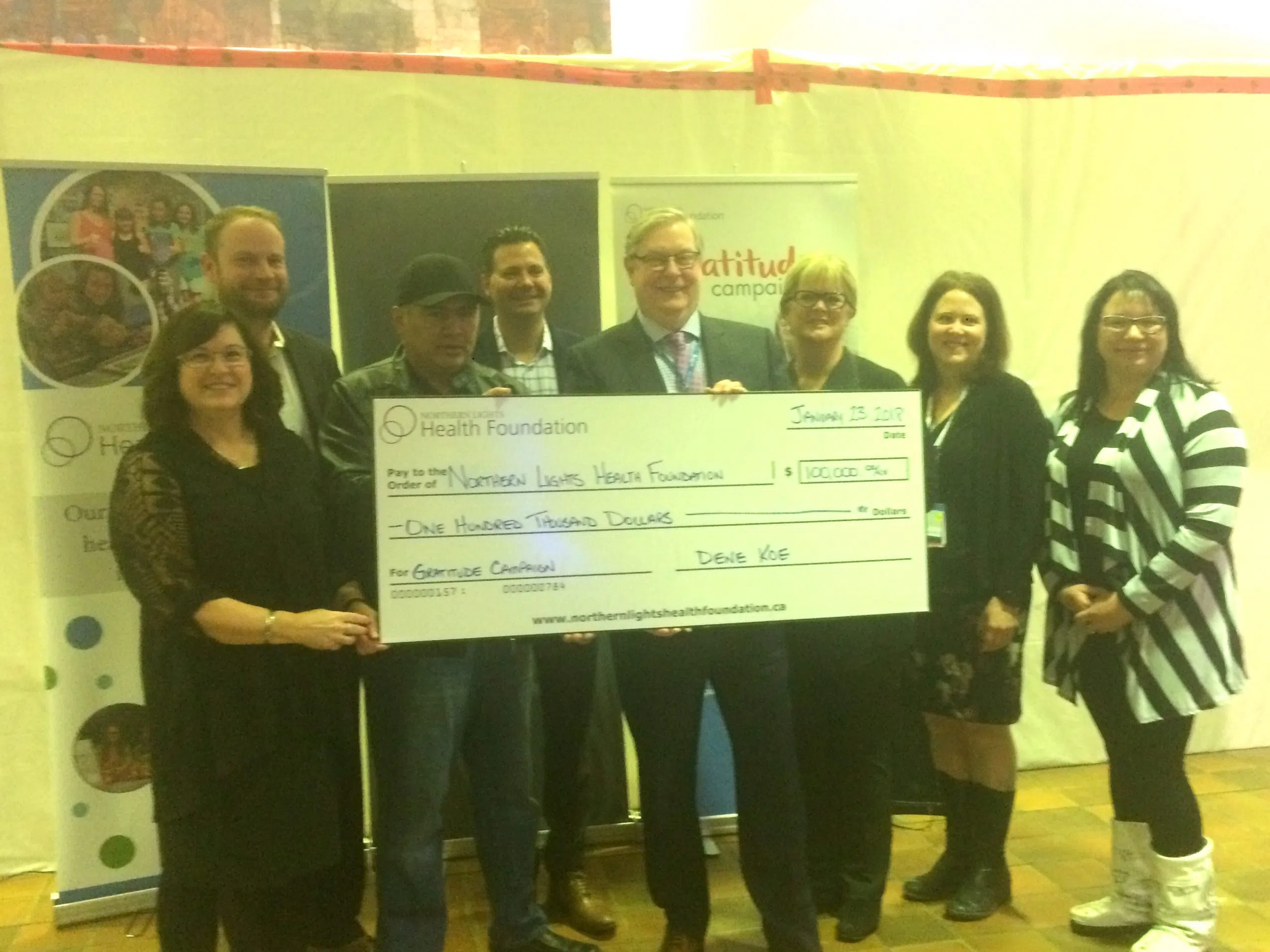 Dene Koe Workforce Lodging & Services is the latest group to donate to the Northern Lights Health Foundation's Gratitude Campaign.
The $100, 000 donation was announced Tuesday morning at the Northern Lights Regional Health Centre.
President and CEO of Noralta Lodge and Dene Koe board member Corey Smith says they know how important the facility is to our region, which is why they put forward the funds.
"And we understood that this Gratitude Campaign would really try to enhance the areas of the hospital that mattered most to the residents and that's something we wanted to be a part of. Not only as ourselves as Noralta Lodge but through our partnership with Fort McKay."
Funds from the $16 million Gratitude Campaign will be put towards eight projects in the region.
NLHF Executive Director Cindy Amerongen says right now six of them are fully funded, including the clinics in Anzac and Conklin, palliative care suites, and the continuing care floor at the NLRHC.
She adds they're now concentrating their efforts on the minimally invasive surgical suites project.
"It would be the single biggest change to the entire facility by having a different surgical structure and how we will do laparoscopic surgeries and we can do more surgeries in the timeframe of the day. And we can bring in clinicians and doctors from all over the place to do specialized surgeries, so that's really vital for us right now."
Amergongen notes they've raised nearly $4 million of the roughly $7.5 million project.