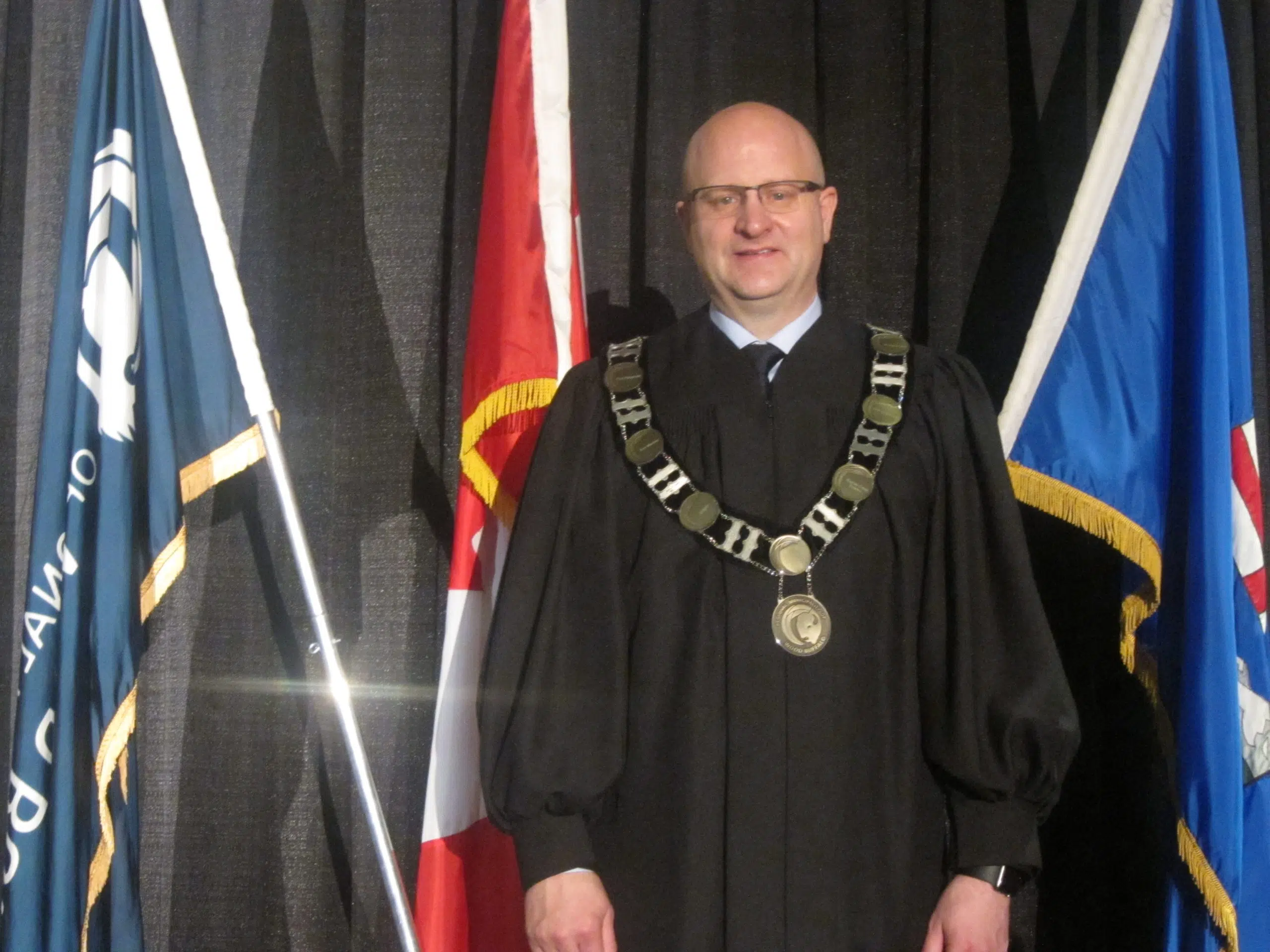 The municipality is marking 90 days since Mayor Don Scott and council took office.
On Monday, Scott spoke with reporters to review his early days as Mayor and provide an update on his 90-day platform.
Part of that platform was to create a Strategic Plan which will reflect the mission statement of the new council.
Scott says the biggest priority moving forward will be implementing the strategic plan which will act as a roadmap for council until 2021.
"It will look at how budgeting is going to be determined, so, that's one of the most important things we're doing is putting out that Strategic Plan. A lot of work went into that and I give all the praise in the world to my council colleagues who worked so hard to ensure that the initiatives they heard in the campaign are embedded in the plan."
The announcement was part of a campaign promise made by Scott to deliver a plan within 90 days that would work as a guide for economic challenges, improvement of services as well as issues with the rebuild in the region.
He says there are many key issues the Strategic Plan will address that will put the municipality in the right direction.
"It's a fairly comprehensive document, I don't want to preempt it. I've hinted around some of the obvious things that will be in there such as downtown revitalization but there are some key things in there that set a really good compass direction for us, going forward."
Mayor Scott also took time to discuss updates on the Wood Buffalo Economic Development Corporation as well as the Diversity and Inclusion Plan.
Since October, Scott has also been communicating and meeting with members of the provincial and federal governments to discuss important issues facing the region.