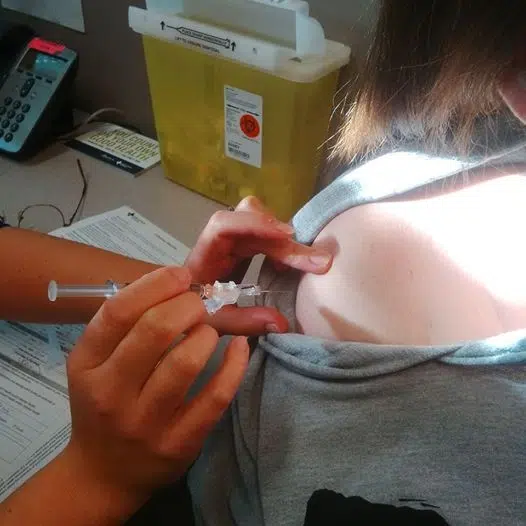 More and more Albertans are being hospitalized with the flu.
Alberta Health Services says of December 21, there have been over 3,300 cases of influenza leading to 19 deaths. One of which was in the North Zone which includes the RMWB.
So far, 867 Albertans have been hospitalized which is over 600 more compared to the end of 2016.
Of those who've been hospitalized, 65 were in Northern Alberta.
Medical Officer of Health with AHS Mayank Singal tells Mix News the numbers are concerning but seeing them fluctuate year over year isn't uncommon.
"We know influenza happens every year and we also know it changes every year, so some seasons are more severe than others – we probably are looking at a more severe season compared to the previous one
AHS says around 1.19 million Albertans have already gotten their flu shot – just over 83,000 of which were in the North Zone, the lowest amount of all five zones.
Singal says the best way to prevent the number of cases from increasing is to have more people get their flu shot. One reason he believes some people aren't getting vaccinated is the fear of getting the virus from the shot – which is a myth.
"They might have some flu-like symptoms afterward and there are two explanations for that – it could be just a minor reaction, the other possibility is that person was exposed to the flu virus prior to getting the vaccine.
The free shot takes about two weeks for it to start working on your immune system.
If you do get the flu, the best course of action is to avoid being outside and near people.
"Everybody is contagious so the number one thing is to stay home as much as possible because influenza can transmit through droplets when that person coughs or sneezes," added Singal.
He's recommending anyone with flu-like symptoms to cover their mouths when they cough and to wash their hands frequently.