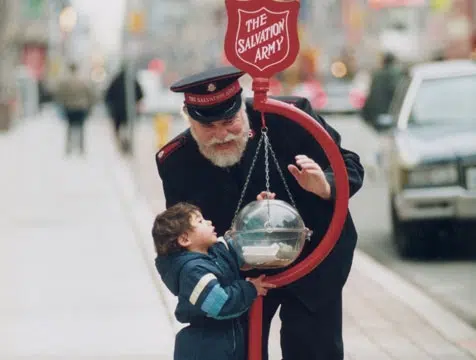 The Salvation Army is exceeding its goal for this year's Kettle Campaign.
The hope was to raise $190,000 but with one day left they have already seen over $200,000 donated.
Major Stephen Hibbs tells Mix News, after a tough 2016, breaking the campaign goal will mean a lot to the Salvation Army and the people they help.
"There's so much excitement and enthusiasm – we don't have to dip into other funds to help pick up any deficits or anything, we're in good standing."
Last year, they were only able to raise around $130,000 which was $60,000 short of their goal.
Hibbs notes this is the highest amount of money in his six years with the Salvation Army they've ever been able to raise through the campaign.
"Our hope is to spread it throughout the year and our hope is to spread it until Christmas comes again."
He adds the funds will be used to cover all their Christmas needs and requests, help different programs, and their community response vehicle which rooms the streets at night three days a week looking to help people staying outside in the cold.
The campaign is still running until 9 p.m. on Saturday.