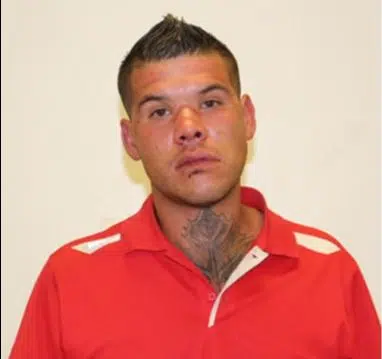 Wood Buffalo RCMP have arrested a 28-year-old Fort McKay man after restricting access to parts of Timberlea for several hours Monday.
The Mounties first issued an arrest warrant for David Junior McClure last week after he allegedly discharged a firearm at an unoccupied vehicle in the northern community on December 5.
Around 1:30 p.m. Monday, police say officers spotted McClure and when they attempted to approach and arrest him, he fled on foot.
The pursuit ended at a home on Berens Place, which led to the area being restricted to vehicle and pedestrian traffic for a couple of hours.
After some negotiating with police, McClure eventually surrendered and was arrested.
Additional charges are now pending. McClure is already facing charges of careless use of a firearm, carrying a weapon dangerous to the public, uttering threats, mischief under $5,000, and failing to comply with an undertaking, from the prior incident.
He is now being held in custody for a hearing.