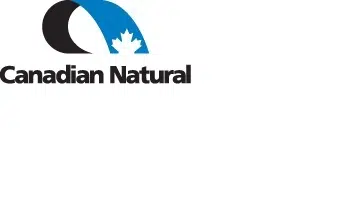 Alberta Energy Regulator has approved Canadian Natural Resource Limited's tailings management plan for its Horizon Oilsands mine.
In its approval announced Monday, AER states CNRL must provide a plan one-year prior to the placement of fluid or treated tailings in any of the deposits that shows treatment technology will perform and approved profiles are achievable.
CNRL has been conducting an approved pilot for selective mining that is intended to reduce tailings generation since 2015.
The oil giant has requested the continuation of the project, as they believe it will reduce about 11 per cent of the tailings produced.
AER says the approval also requires Canadian Natural to provide a sand balance and capping research plan that will show that the tailings deposits can be reclaimed as predicted.
Canadian Natural must also submit a plan providing an alternative treatment technology to water capping by September 30, 2025.
"This is 3 years before placement of tailings in the first deposit currently planned for aquatic closure and 30 years before the end of mine life. This is a critical milestone, as it will provide time to adjust Canadian Natural's tailings management plan (TMP) if water-capped tailings and pit lakes are not permissible," the report reads.
AER notes CNRL must also provide a revised end of mine life target no greater than five years of fluid tailings production by Sept. 30, 2025.
Oilsands Environmental Coalition, Fort McKay First Nation, Athabasca Chipewyan First National, and McMurray Metis Local 1935 all submitted a statement of concern. In an effort to increase transparency and information sharing, CNRL is required to meet with stakeholders and indigenous community over the life cycle of its mine operations, which will include an annual forum and report to the AER.
The tailings management plan is a response to the Energy Regulators requirements put forward in 2016 calling for all fluid tailings to be ready to reclaim within 10 years of the end of the mine's life.
Suncor was the first to receive approval in October. Syncrude, Shell, and Imperial are all still awaiting a decision.