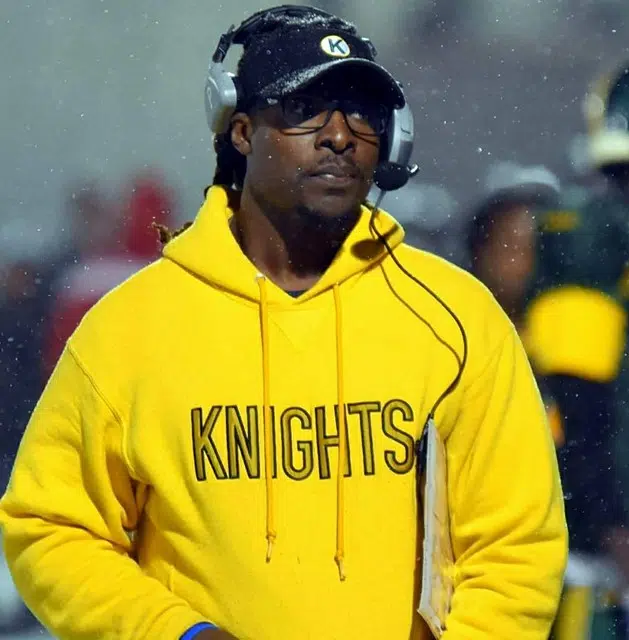 Team Alberta's U16 football team will have some local blood on its coaching staff.
Head Coach for the Holy Trinity Knights Kwame Osei was selected as the team's receiver coach for the upcoming 2018 Football Canada U16 Western Challenge.
This is a position he's previously coached and enjoyed playing throughout his career, which includes a stint with the Toronto Argonauts.
Osei tells Mix News he's looking to pass along his vast knowledge of the position to the players while taking advantage of learning under different coaches from across Alberta.
"I know the better I get the better my players will be and the better my players will be the better the city is, so my growth and learning go hand-in-hand with the city goals."
He notes last year's coach had reached out to him to be apart of the coaching staff but it was too late into the application process.
Though a little discouraged, Osei says this gave him the confidence to apply for this team.
"I put my application in and if they allow me, they allow me, if they don't I'll try another time."
Fort McMurray's football league currently has three teams – Merc Trappers, Knights Nation, and Public Phoenix.
Despite there only being three teams, Osei believes the community is starting to be considered a football town with his new coaching gig only helping.
"I know we're doing something right. People are recognizing us, not just recognizing, they're respecting us more on the football level, we're definitely not where we need to be but there's been so much growth since I've been here and I'm just excited for what's to come."
The team will be holding tryout camps starting February.
"I'm gonna pick the best receivers to be on that team and if the player happens to be from Fort McMurray then he happens to be from Fort McMurray."
The tournament is being held in Edmonton from July 4-7.