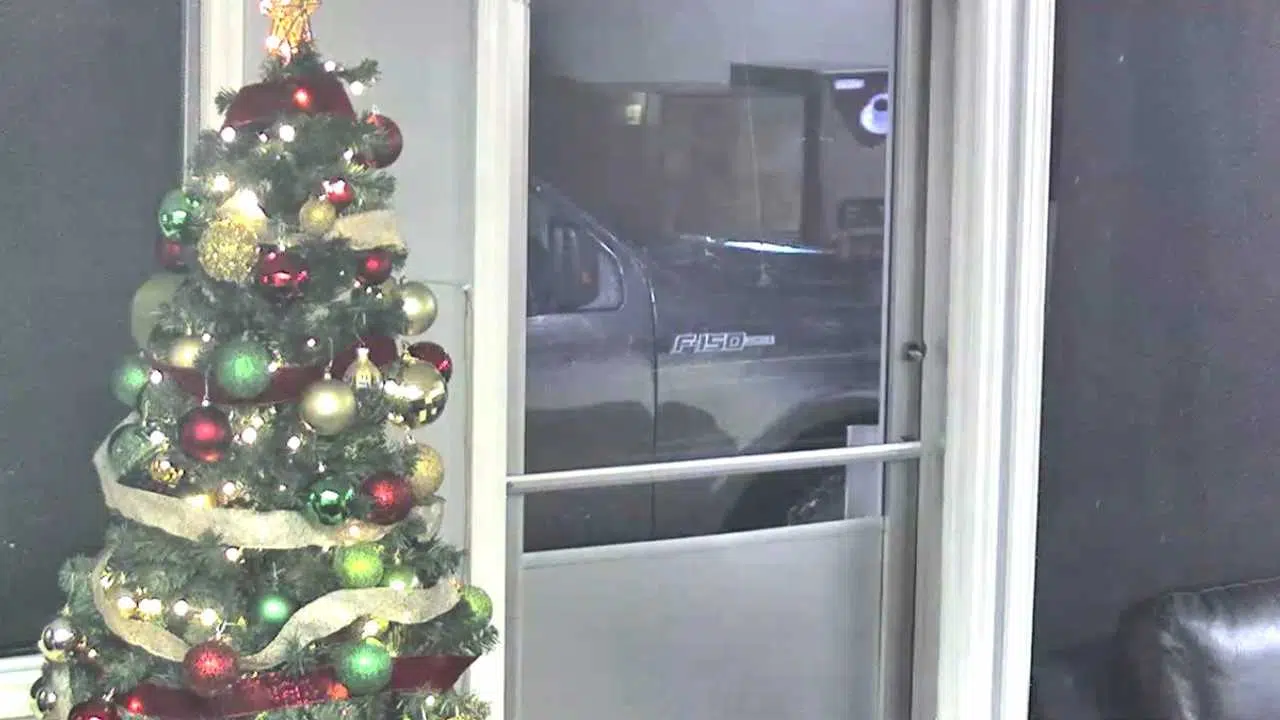 Wood Buffalo RCMP are searching for a pair of suspects involved in an ATM theft from Best Canadian Motor Inn.
Officers were called to the hotel in Gregoire Monday around 10:50 p.m. after reports of two people, who police believe to men, used a dark Ford F-150 pick up truck to steal the machine.
Police say the suspects backed into the doorway numerous times, loaded the ATM into the truck and fled the scene.
Although significant damage was caused to the hotel, no one was injured.
The first suspect is described as 6 foot, or taller, around 170 pounds with a thin frame and was wearing a grey hoodie, black balaclava, and blue jeans.
The second suspect was wearing dark pants, a black balaclava, tan gloves, an orange or red long sleeved shirt, a black vest along with black sneakers with white soles.
Anyone with information is asked to contact Wood Buffalo RCMP or Crime Stoppers.