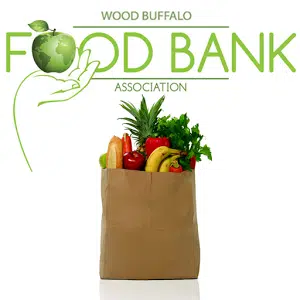 The Wood Buffalo Food Bank continues to see an increase in demand for its services.
Communications and Development Coordinator Anna Noble tells Mix News they're seeing an additional 150 hampers a month compared to 2016, which doesn't include the ones they handed out during the wildfire.
"The need is still high, we're seeing that going into the winter season especially now with people facing higher electricity bills, trying to heat their houses, and around Christmas time things get a little tight with finances."
Noble says, on average, they're helping around 38 families a day, whereas a couple of years ago they saw around 20 a day.
"We've actually changed our schedules, we're doing 15-min appointments as opposed to 30-min appointments, so we're going to be doing 60 families a day just to get people in before Christmas."
The Wood Buffalo Food Bank recently raised over $342,00 and almost 77,000 pounds of food at it's 25th annual Syncrude Food Drive.
Noble says the donations received during the drive is about 50 per cent of what they use throughout the year – helping them get through the Christmas season and into the spring.