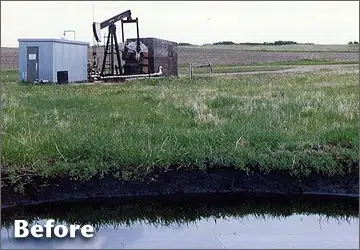 Oil companies are being given more incentives to better protect jobs and reduce their carbon output.
The provincial government announced on Wednesday they're starting their Carbon Competitiveness Incentive which will look to encourage these groups to invest in innovation and technology.
This will replace the Specified Gas Emitters Regulation which was supposed to come into effect on January 1, 2018.
The CCI's are a part of the $1.4 billion package the government introduced on Tuesday encouraging companies to reduce their emissions, create jobs, and increase production through funds.
"For Alberta to prosper and our economy to grow, we must recognize that the global economy is changing and that climate change is real. That means a smaller carbon footprint and helping our companies compete around the world. That's what this improved framework will do," said Shannon Phillips, Minister of Environment and Parks and Minister responsible for the Climate Change Office, in a release.
Through the CCI's, the government is projecting to cut emissions by 20-million tonnes by 2020 and 50-million tonnes by 2030.
Harder on Oilsands Operators
The NDP's are no longer being nice when it comes to oil companies abandoning their wells.
After discussions with the Alberta Energy Regulator, they also announced on Wednesday they are fixing the "loophole", known as Directive 67 when it comes to these groups walking away from their responsibilities.
Companies will now face more scrutiny and AER discretion if they apply to start a new project.
The government is still lobbying the government to change their bankruptcy laws to ensure these groups are accountable for their own cleanup.
"We're taking action to protect Albertans and the environment by ensuring consequences for those who try to get around the 'polluter-pays' principle," said Margaret McCuaig-Boyd, Minister of Energy, in a release.
"Closing this loophole helps ensure Albertans are protected from financial and environmental liabilities, and that the vast majority of companies that behave responsibly are protected from those who attempt to offload their obligations onto others.
Meanwhile, responsible companies will now get more support and a better shield from potential increases in the number of orphan wells.