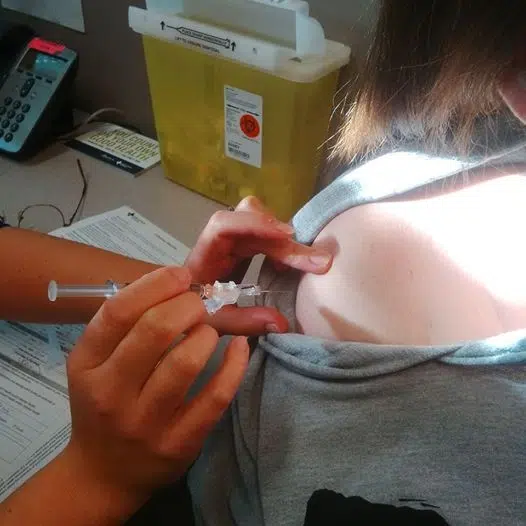 Alberta Health Services is reminding you to get a flu shot if you haven't done so already.
Across the province, AHS says there have been over 1,400 cases of influenza leading to eight deaths. None of the deaths were in the North Zone which includes the RMWB.
So far, 459 Albertans have been hospitalized which is already around 200 more compared to the end of 2016.
Of those who've been hospitalized, 34 were in Northern Alberta.
"You may be healthy right now but keep in mind, good health isn't contagious; influenza is. To protect your health you need to get immunized," said Dr. Gerry Predy, AHS' Senior Medical Officer of Health, in a release.
AHS says just over one million Albertans have already gotten their flu shot – just over 77,000 of which were in the North Zone, the lowest amount of all five zones.
They're also recommending anyone with flu-like symptoms to cover their mouths when they cough, wash their hands frequently, and to stay home to stop the spread of the virus.