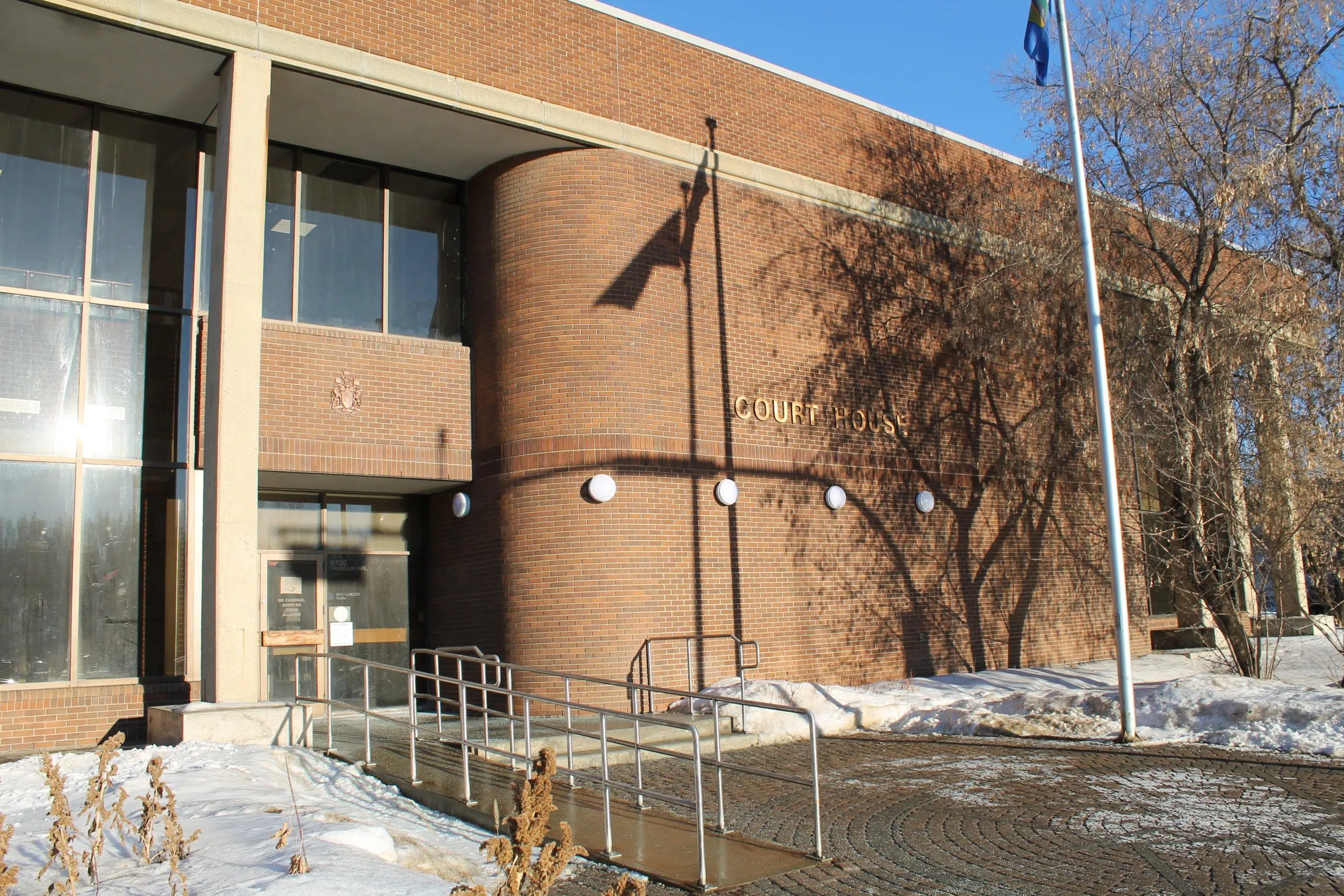 The man accused of first-degree murder is on the stand for the second day in a row in the 2015 death of Anthony Yasinski.
Crown attorney Walter DeVenz opened his cross-examination of Nigel LaFrance on Tuesday, questioning the accused's recollection of the morning in question.
On Monday, the court heard from LaFrance as he testified that his intention was never to kill Yasinski but only to rob him.
The Crown decided to call out that testimony, stating that it conflicts with a prior video statement LaFrance made to RCMP when he was arrested on April 7, 2015.
In the video, LaFrance tells investigators that his intentions were unclear.
"What was your intention?" the officer asks.
"I wasn't planning on killing him," LaFrance responded. "I don't think anyone wants to kill anyone. It's just how it played out. I'm not really sure what my intention was."
The Crown also noted that LaFrance's testimony on Monday was contrary to the testimony given by his ex-girlfriend Michalla Jones.
During prior testimony Jones, she stated that on the morning in question, LaFrance told her that his intention was to rob and kill Yasinski for money and possibly drugs.
LaFrance told the court Monday he didn't recall how Yasinski had been stabbed. He described a struggle for the knife, then he described how the next thing he remembered was being covered in blood.
However, video statements shown to the court on Tuesday show LaFrance describing to investigators what he had believed to have happened on the morning of March 17, 2015.
"I pulled the knife out of my pocket and I lunged at him," LaFrance said in the video. "I didn't even look at him, I just lunged."
DeVenz pointed out that statement and LaFrance's testimony on Monday just doesn't add up and he suggested perhaps LaFrance was angry with Yasinski for not agreeing to front him the cocaine.
The Crown also questioned why LaFrance needed the knife if he wasn't intending a violent altercation. They also wondered why LaFrance felt the need to unsheathe the knife, prior to meeting with Yasinski.
DeVenz suggested that LaFrance must have planned for an altercation to take place and if he felt the need to bring a weapon – hurting Yasinski must have been on his mind.
He also suggested by stealing two cell phones from the scene and destroying them – that LaFrance was culpable of destroying evidence that would have traced him back to Yasinski.
However, LaFrance argued that he needed the knife to intimidate Yasinski, who was quite bigger than he was. He added that the reason he destroyed the phones was out of fear.
The Crown also took time to discuss multiple letters written by LaFrance to Jones as well as his former best friend Kaven Foley.
In the letter to Michalla, Nigel tells her to "tell the truth," to police, but he never specifies that he never intended to kill Yasinski. The crown pointed out that there is no sentence in the entirety of the letter that indicates LaFrance's intentions.
The two letters addressed to Foley were sent after Jones had made her final statement to police – telling investigators that LaFrance's intention was to rob and kill Yasinski. Those letters requested Foley speak to Michalla as to prevent her from getting any more involved with the case.
The second letter had indicated that Nigel was planning to pay Michalla money so that she would not testify at his preliminary hearing, which never took place.
The crown also pointed out that LaFrance never called police, never reached out to Yasinski after the fact and only found out about Yasinski's death after hearing about it on the news on the following day.
Upon DeVenz's completion of cross-examination, Defense attorney Gregory Lazain closed the defense's case.
A decision on LaFrance's fate is expected on Friday.